Philippe de Castaigne, merchant in Mérignac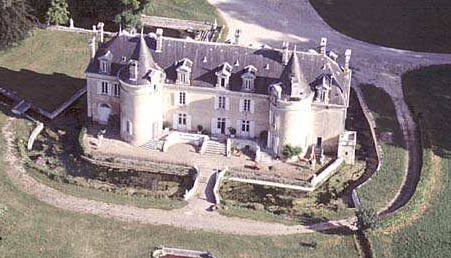 Inspired by his ancestor Gabriel de Castaigne, who was a councillor and chaplain to the King Henry IV (1589-1610) and Louis XIII (1610-1643) and was an important alchemist who had written 'de l'Or potable' in 1611, Philippe de Castaigne started distilling in 1705. This family was of Italian descent and came to France (Bordeaux) in the beginning of the 16th century. Some years later in this same century a branch of the family moved to Bassac. They possessed 45 hectares of land in the Premiers Fins Bois area near Jarnac, now considered one of the finer fins bois areas. From the early 17th century till the mid-19th century they were foremost notary, attorney and medics and it wasn't until 1860 that the brand name Philippe de Castaigne was introduced.
The cognacs they produced were much appreciated by the connoisseurs for their roundness, fruity and finesse. They possessed character and authenticity.
When René Castaigne only had daughters, one of them – Odette – married to Pierre Vallantin-Dulac. Their son Philippe Vallantin Dulac married to Sabine Peyrelongue, great-granddaughter of Robert Delamain. They bought the Logis de Lafont in Mérignac in 1972.
He bought the old Favraud company in 1985.
They had five alambics, but besides using their own harvest they also bought cognacs from other companies.
Sadly Vallantin-Dulac went bankrupt in 1994.
Now and again some very old cognacs of Philippe de Castaigne appear on the market, notably on auctions. The 1850 vintage, which is a folle blanche grande champagne, being one of them.
(logo and old label)