Domaine de la Croix Blanche, bouilleur de
Cru

in Macqueville (fins bois)


(Formerly known as Claude Moulin)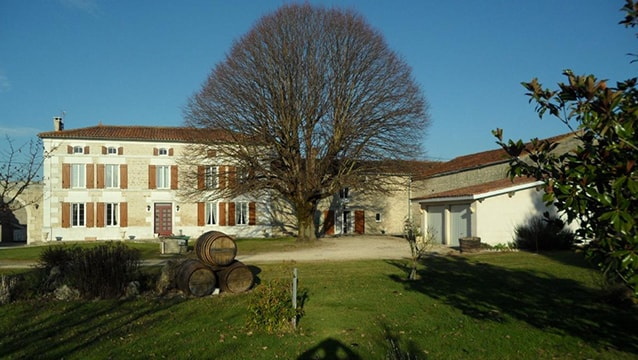 The Moulin family started in 1931. The brand name was formerly Claude Moulin, but is now called Domaine de la Croix Blanche and is run by Régis et Brigitte Moulin. Nicolas Moulin now also works with them.
The family has 26 hectares. They distil it themselves.
Gamma (fins bois): VS, Napoléon, Vieille Réserve, XO.
http://www.domaine-delacroixblanche.fr/

Address: 7, Rue du Vieux Porche, 17490 Macqueville. Telephone: 0546 266702. (Visitors are welcome).