Tanguidé, bouilleur de
cru

in Champagnac (petite champagne)


Little is known about this family. According to one source, Laurent Tanguidé established himself as a winegrower with his father in 2002, but Guy Tanguidé has been here much longer, at least since before 1981.
The current manager is Martine Lanseau, assisted by Sylvie Tanguidé.
They also own a still.
There are contracts with Rémy Martin and Grand Marnier.
Range (petite champagne): VSOP, Napoléon, XO.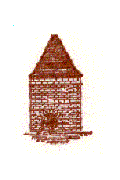 No website
Address: Chez Réveillé, les Baratelles, 17500 Champagnac. Telephone: 0546 481626. (Open for visitors from Monday to Saturday from 9h – 18h. Sundays by appointment).