Du Frolet, brand name of the Quintard frères, bouilleurs de
Cru

in Chadenac (petite champagne)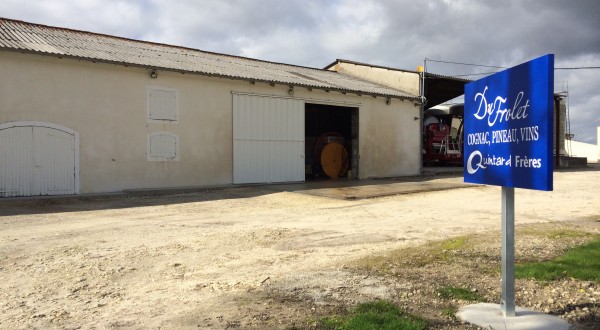 Fourth generation of cognac farmers. Bastien Quintard joined the company in 2001 and his brother Thomas a few years later. They own 30 hectares of vineyards, most of which are planted with Ugni blanc. Since the takeover by the brothers, an alembic has been added and they distill themselves. Previously, distillation was outsourced. Most of the proceeds still go to the big cognac houses, but some is also saved for their own cognacs (and pineau).
The name Du Frolet is the name of the previous owners (Frolet). They just put 'du' in front of it to make it a brand name.
Range (petite champagne): VS, VSOP, XO.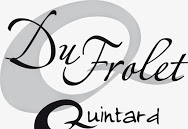 www.cognacdufrolet.com
Address: 13 Route du Petit Morlut, 17800 Chadenac. Telephone: 06 86151889. (
Visits by appointment: all year round from Monday to Friday from 10am to 12pm and from 2pm to 6pm; Saturdays from 8h30 to 12h and from 14h to 18h.
)