Moine Frères, bouilleurs de

Cru

in Chassors (fins bois)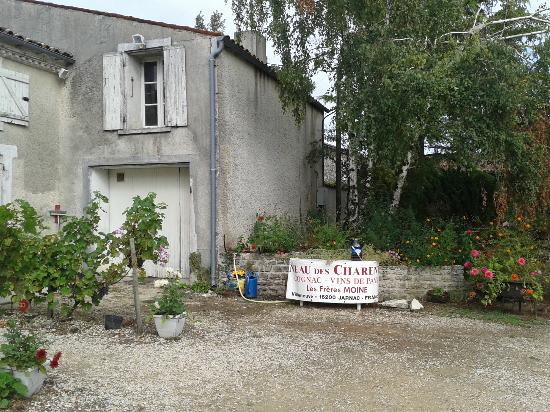 In 1980, the two brothers François and Jean-Yves Moine revived the family's winemaking business. They own 39 hectares in the fins bois district, of which 31 are planted with Ugni blanc for cognac.
They distill their own.
They also provide a tour of the business of a wood splitter (fendeur des merrains), a cooper (tonnelier) and their own distillery and chais.
Range (fins bois): VS, VSOP, Vieille Réserve.

http://www.moinefreres.fr/


Address: 1 Rue de la Boucle, 16200 Villeneuve-Chassors. Telephone: 0545 809891. (Visit all year from Monday to Friday 9h30-12h and 14h-18h30. Saturday, Sunday and holidays by appointment).