Le Maine Castay, bouilleur de
Cru

in Torsac (fins bois)

Until recently, Le Maine Castay was called Domaine Castay. The estate was bought in the 1930s by Marcellin Leroy, son of a blacksmith, who first worked in the powder industry for several years and then started a repair company for motorcycles in Angoulême. This small company grew into a large factory, Leroy-Somer, that made important contributions to the development of electric motors. The domain in Torsac was bought to provide food for the factory staff. The factory was continued by Georges Chavanes from 1958 and came into American hands around 1990.
Marcellin Leroy started producing cognac on the Domain Castay around 1950. An alembic was installed in 1949 and the first cognacs were produced in 1954. From its inception to date, the company has been under contract from Martell, who quickly took an interest in the company.
In the 1950s, Léon Leroy, Marcellin's cousin, and Jean Castay, Marcellin's son-in-law, started to run the company. Louis Castay succeeded them. In 1988 he started to age his better eaux-de-vie himself. Louis was succeeded in 1999 by Pierre-Hervé Castay who started private sales. They own 23 hectares of fins bois vineyard, 20 hectares of which are planted with Colombard, Folle Blanche, Ugni Blanc and Montils. As far as I know they are the most easterly bouilleur in Charente.
Range (fins bois): VS, VSOP, Vieille Réserve, Brut de fut (57%), Le Part des Hommes.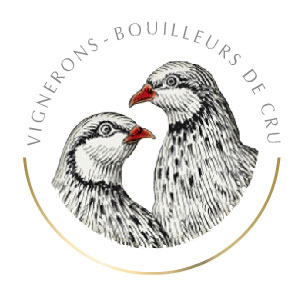 http://www.lemainecastay.fr/
Address: Le Maine Jarry, 16410 Torsac. Telephone: 0545 245356. (
Opening hours: Monday to Friday from 8h30-9h and from 11h30-12h and from 17h-17h30
.)