Richard Delisle, brand name of Hawkins Distributions (distillery) in Bourg-Charente
[Not to be confused with Gyl Richard in Echebrune, petite champagne, nor with Michel Richard in Mortiers, fins bois].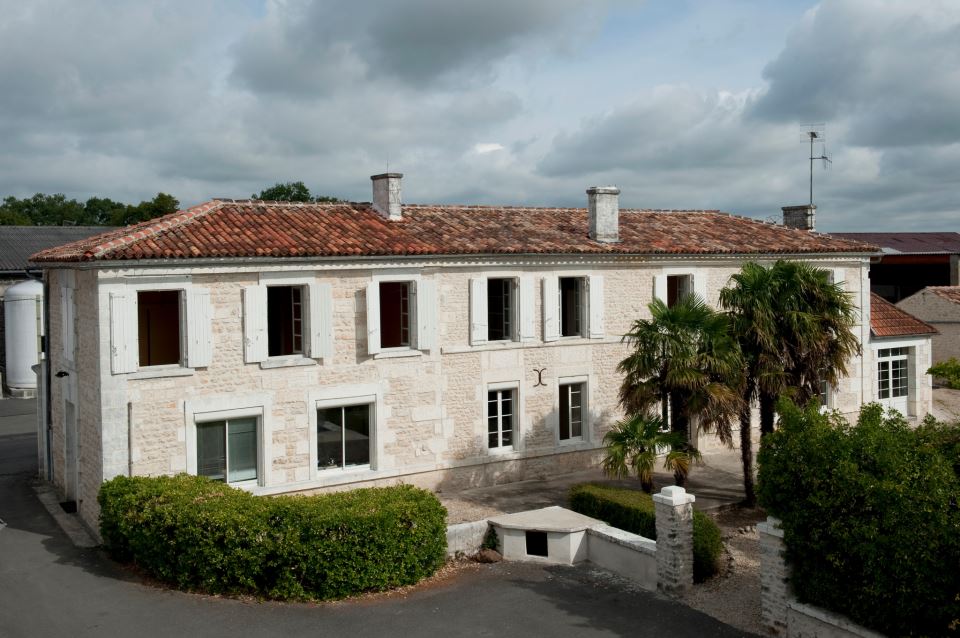 The Cabanne family has been in the wine business for six generations. Until Alexis Cabanne founded Hawkins Distribution in 1999, it was known as Cabanne et Fils Distillerie. Hawkins is the name of his wife, Chrystelle Hawkins, who is from England. Apart from cognac, many other spirits are produced, such as rum, vodka, tequila, gin, whisky, champagne and liqueurs.
The family owns 74 hectares of vineyards in fins bois and petite champagne (around the town of Bourg-Charente there is a small petite champagne enclave sandwiched between grande champagne and fins bois). Sophie Barrett-Cabanne is responsible for the management of the vineyard.
Their main brand of cognac is Richard Delisle. The name comes from a family that started viticulture and cognac in 1850 and at some point became the property of the Mitterand family. At the end of the Second World War, Cabanne bought this brand.
Range: VS (blend), VSOP (blend), XO (blend), XO Vintage 1965 Fins Bois Extra Brut, XO Vintage 1975 Fins Bois Extra Brut, XO Grande Champagne, Club Cigar XO Grande Champagne.
In addition, they bring the Héritage Marie Domain 1806 Saint Cybardeaux Fins Bois.
Pierre Ferrand also had a Réserve Marie Domain 1806. This was commissioned by Pierre Domain in 1806 in honour of his daughter Marie who was born that year. Did Alexia Cabanne buy this stock?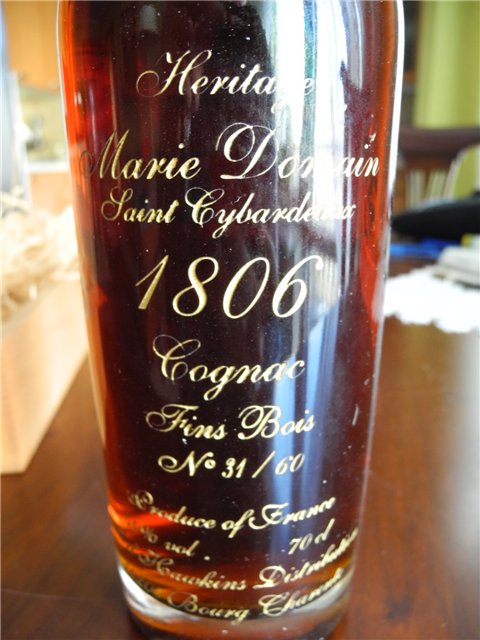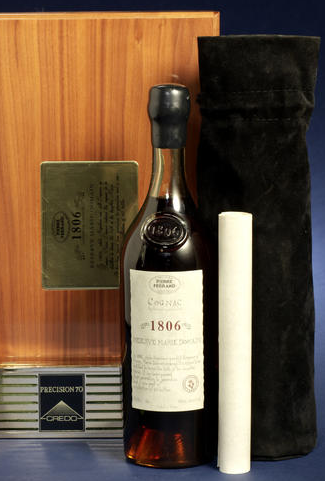 The bottles of Hakwins Distribution and Pierre Ferrand (De Segonzac) next to each other with below the certificate of authenticity of Pierre Ferrand's bottle.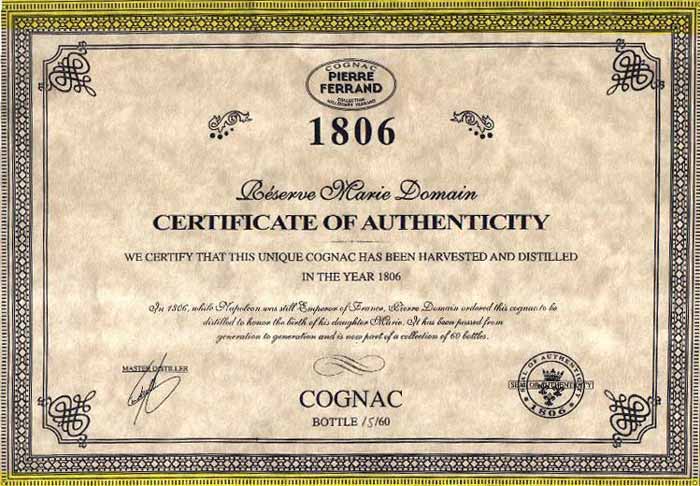 In the past, cognac was also made under the Cabanne label.