Pierre Gaillard, bouilleur de
Cru

in Clion (Fins bois)
[Not to be confused with Marcel Gaillard in St. Genis d'Hiersac, also fins bois]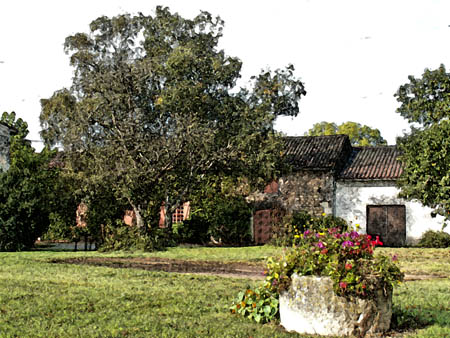 Family owned company that has been growing wine for several generations. In the booklet Petit Futé, Pierre Gaillard is counted among the vignerons of the petite champagne, but that is incorrect. He owns 26 hectares of vineyards in the fins bois. They own their own alembic.
Range (fins bois): VSOP, Vieille Réserve, XO.

They have two web sites operational. Because web sites have a proneness to disappear in time, I list the both:
http://cognac-gaillard.jimdo.com/

http://pineaugaillard.free.fr/index.html
Address: Chez Trébuchet, 17240 Clion. Telephone: 0546 704515; mob.: 06 08546447. (
Open for visits from Monday to Friday from 2 pm to 7 pm and Saturday from 9 am to 12.30 pm
).