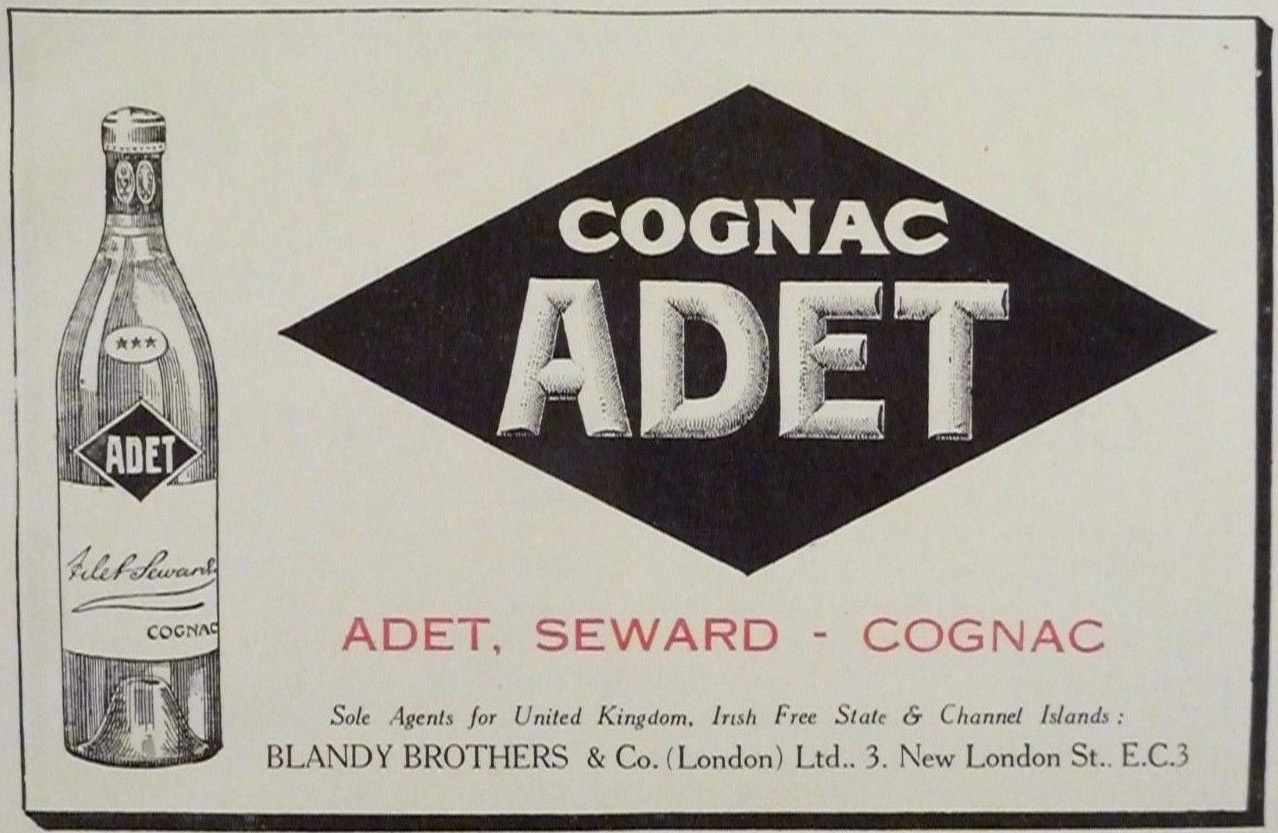 Adet Seward was once a big company, a trading house for wines and spirits. The two founders were merchants in Bordeaux: Laurent Edouard Adet (born 1829 in Bordeaux) and James Henry Ignatus Seward (born in 1849 in Melbourne, deceased 1914 in Bordeaux). We see different dates of establishment: 1852 and 1884. It is highly conceivable, given their dates of birth, that Adet has started in 1852 and partnered up with Seward in 1884.
In 1888 they registered La Ruche as a brand name. Because this was hard to pronounce for foreigners, it was translated to Beehive. On some of the old bottles the beehive is still seen, depicted as their emblem.
They are still a big name in the world of Bordeaux wines, but quite some years ago their cognacs were appreciated highly too. These were not only stocked in Bordeaux, but in Cognac as well, were they had bought storage facilities (chais) on the Rue Grande no. 53 in the year 1923. These buildings once belonged to Gonzales and Staub and before to Lucien Foucauld, and they were resold in the early nineteen-eighties to Hennessy.
Late in the 1990's Adet, Seward and Cie. were taken over by Bardinet.
Today Adet-Seward is still a big name, but mainly for the Bordeaux wines they sell in France. You hardly can buy a bottle of Adet cognac today and production has probably stopped altogether now. But Beehive brandy by Adet-Seward is still going strong, although almost all of it is exported to other continents.
Old Adet bottles are regularly offered on online auction sites, from three star quality to some very old vintages (1878, 1887, 1893, 1914, 1940).
Some bottles: