Map of the six
Cru

's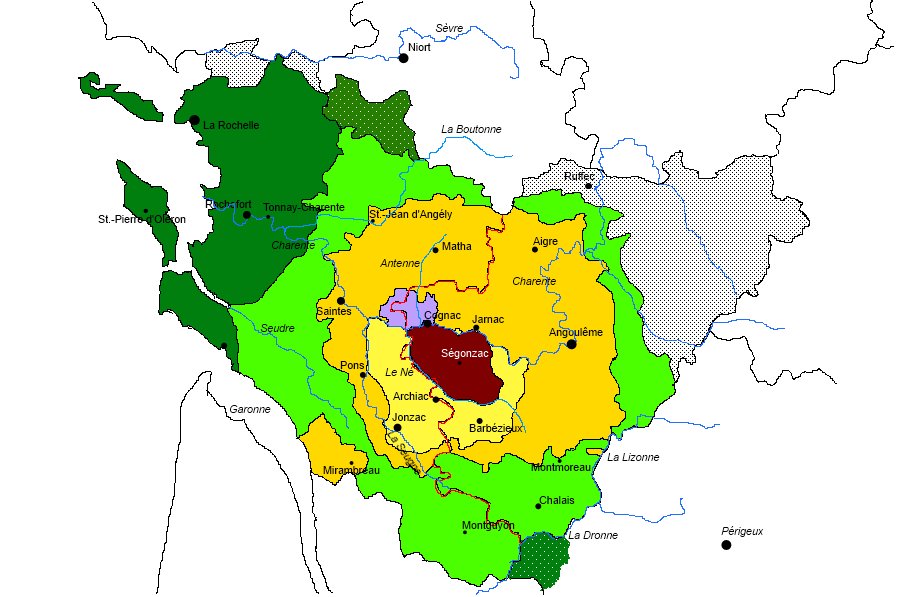 (Click on the map for a blow-up)
The appellation cognac area comprises roughly the two departements Charente and Charente-Maritime. The exceptions being:
green dots: in the North-west part a tiny piece of the Deux-Sèvres department and in the South a little part of the Dordogne department belong also to the appellation de Cognac region.
in grey: part of the Charente department that is not part of the appellation cognac.
The red line marks the border between Charente and Charente-Maritime.
The crus:
brown: grande champagne
yellow: petite champagne
lila: borderies
orange: fins bois
bright green: bons bois
dark green: bois ordinaires
Click to see a detailed map of the cru's with all  communities.