Marcadier-Barbot, bouilleur de
Cru

in Ségonzac (grande champagne)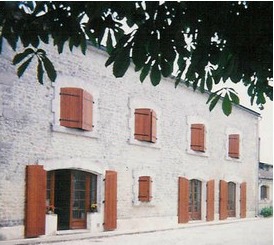 Marcadier-Barbot was previously called Marcel Marcadier. His daughter Dany is married to Alain Barbot. Their company is called GAEC Combe du Bussac.
They self-distill.
Alain and Dany Barbot live in Le Pible and Serge and Nadine Marcadier live in Chez Bilhouet 16. Both also have 'chambres d'Hôtes'. Frederic Barbot, son of Alain and Dany, now runs the company.
Range (grande champagne): VS, VSOP, Napoléon, XO, Hors d'Age.

http://www.barbot-marcadier.com/
Address: Le Pible, 16130 Ségonzac. Telephone: 0545 834118; Alain: 06 76099370; Fred: 06 81972101. (Visitors are always welcome from 08.30 to 20.00; a phone call in advance is appreciated.)