Olivier Seguin, bouilleur de
Cru

in Marsac (fins bois)
[Not to be confused with Emmanuel Seguin in Rouffiac (petite champagne), nor with Roland Seguin in Villars-les-Bois (fins bois)].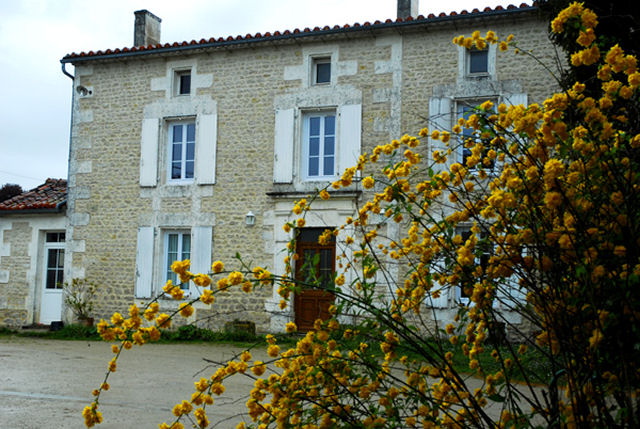 Olivier Seguin took over from Jean-Paul Seguin who switched to organic production in 1993. On the Ferme des Chenevières, Olivier had 14 hectares of vineyards and 14 hectares for grain, corn and sunflowers. He is going through a difficult period because he has had to sell 2 hectares of his vineyard for the construction of a TGV railway line and is having difficulty in acquiring new land to replace it. 2 hectares out of a total of 14 is considerable and can tip the balance from a profitable wine-growing business to a loss-making one.
They make fins bois cognac, but I have not been able to find a picture of a bottle anywhere, nor any indication of the qualities they produce.