Vignoble Vincent, bouilleur de
Cru

in Saint Pierre d'Oléron (fins bois)

A bouilleur de cru of fins bois cognac on Île d'Oléron, how is that possible?

Christophe Vincent took over in 2007 the company of Yvan and Guy Videau, which was established on the island by Victorien Videau in the thirties of the 20th century; about 47 hectares of vineyard. But Christophe's father, Jacques, set up a winery in the 1960s in Matha, the fins bois region. This was taken over by his son in 1996 and expanded to 13 hectares. Christophe uses this wine to make his cognacs.

Gamma (fins bois): VS 2008, Napoleon 1994, XO 1986, Vieille reserve 1972.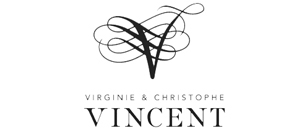 http://www.vignoble-vincent.com/


Address: 75 Rue des Châteliers, 17310 Saint Pierre d'Oléron. Telephone: 0546 470397. (Open Mon-Sat 9am-12.30pm and 2pm-6pm).