Pitaud, brand name owned by Xavier Bonnarme in Cherves-Richemont.

The owner of the Pitaud brand is Xavier Bonnarme. Albert Pitaud is the name of a cognac producer who started a business in petite champagne as a bouilleur de Cru at the beginning of the 20th century. During the war years (1914-1918), he was in the army and after the war, he continued as a bouilleur de cru. A stock of his 1914 cognac apparently survived and came into the hands of Xavier Bonnarme. In honour of Pitaud, he gave his cognac this brand name. However, most of his cognacs are blends, which have little to do with Pitaud's old stock, although the story goes that there are a few drops of the 1914 cognac in each bottle. Though two cognacs, namely the Extra and the Albert Pitaud, do rightfully bear the Pitaud name. The Extra is on average 50 years old and contains a substantial proportion of 1914 cognac, while the Albert Pitaud 1914 is made entirely from this cognac.
The Pitaud brand saw the light of day again in 2007. Nowhere is it clearly stated which company currently makes, matures and assembles the eaux-de-vie for Pitaud's cognacs. But on Pitaud's website, there is a photo of the Distillerie de la Salle in Cherves-Richemont, and the owner of this distillery is none other than Xavier Bonnarme. The addresses of Pitaud and the Distillerie de la Salle are also the same. From this it is clear that the Pitaud cognac are produced by Xavier Bonnarme and his Distillerie de la Salle.
This old distillery was destroyed and rebuilt in 1954-1955.
Distillerie de la Salle has its own vineyards in the borderies: 24 hectares. They have 25 stills. They also own storage rooms (chais). Besides making the Pitaud brand, they distil for many other producers. Distillerie de la Salle is in fact a bouilleur de profession.
Pitaud range (blends):  VS, VSOP, XO.
Pitaud Petite Champagne
Pitaud Single Vineyard Borderies
Pitaud Extra (blend)
Albert Pitaud (1914 petite champagne)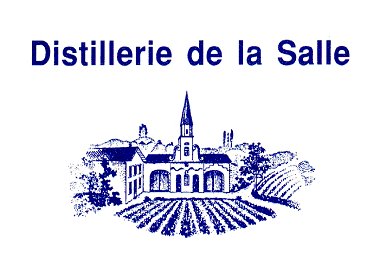 http://www.pitaud.com/En/Welcome/

Address: 14 route de la Garnerie, 16370 Cherves-Richemont. Telephone: 0545 837791. (no information available on how to visit).