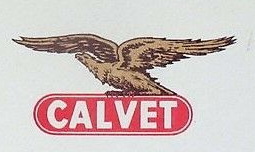 The company was founded in 1818 by Jean-Marie Calvet (born 1789) in Tain l'Hermitage in the Rhône Valley. In his twenties he travelled extensively around France to learn about the wine-making process and the trade of the different wine districts. In 1818, he established himself as a wine merchant and five years later he already had an operational branch in Bordeaux. In 1868, they also began to sell cognacs, but the emphasis has always been on wines. They were very successful as a wine merchant, as evidenced by the Château de Calvet in the Médoc, a magnificent Louis XVI-style building with 16,000 square metres of wine cellars, built by his son Octave in 1870.
In 1982 Calvet lost its independence. They became a subsidiary of the Whitbread Group and not much later were swallowed up by the Allied Domecq Group. But in 1997 they managed to regain their independence for a relatively short period under the leadership of Jack Drounau, former general manager at Martell. In 2003, Henri Mounier acquired a majority stake in the brand. He used it for expansion in the UK and Japan. In November 2006, Mounier sold his majority stake to Les Grands Chais de France. Their goal was to become the leading brand of Bordeaux wines in the world. Jack Drounau still owned his minority stake and stayed on as manager.
At one point in its history, Calvet even owned a distillery in Cognac on the rue de la Poudière and a distillery in Jonzac on the avenue de la Gare (now rue Alsace Lorraine). Today, the Calvet brand is still well known for its wines. They still do produce cognacs, but under a different brand name: Commanderie de Richemont, made in partnership with Les Grands Chais de France.
It is still possible to find some nice old vintages of Calvet cognac on auction sites.
Other brands that have been in possession of Calvet:
L. Michenot
Commanderie de Richemont
J. le Blanc & Co.
J. Dalançon
E. Duras
Duval & Co.
Entrepots Charentais
Hanappier & Co.
Jouvet & Co.