Gérard Simonnot, bouilleur de
Cru

in Chateauneuf-sur-Charente (petite champagne)

This rather unknown bouilleur de cru has been established here since 1870, in the area of petite champagne. But apart from petite champagne, they also have vineyards in the grande champagne  (near Bouteville) and the fins bois areas.
He runs his company together with Emmanuel Simonnot.
Nowadays (2014) Gérard Simonnot is also président des Vignerons Indépendants des Charentes.
Range (all fine champagnes): VS Carentonic, VSOP Halage, Napoléon Prélude, XO Emotions and Valois.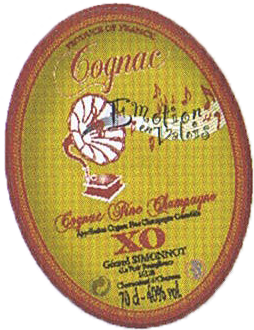 http://www.vigneron-independant.com/web-du-vin/voir_site.php?url=http://www.simonnotgerard.com
Address: Le Petit Bourglioux, 16120 Chateauneuf sur Charente. Telephone: 0545 625179. (Visiting hours: Monday-Saturday from 8h-12h and from 14-18h. Sundays from 8am-12pm. Always preferable to phone in advance).