La Fontaine de la Pouyade, brand owned by Plantevigne-Dubosquet, established in Bassac
[not to be confused with La Pouyade, a Jean Fillioux brand]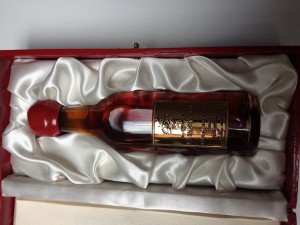 Today they call themselves Plantevigne-Dubosquet. Previously it was Bouyer-Dubosquet and before that Bouyer (Georges).
The cognac they make is very special and also very expensive.Unfortunately, it is quite difficult to find reliable information about the producer. For example, their own website has for a long time contained information that they had to revoke later on. This information has been omitted from the new website (for instance information about the categories, about the age of the oak that was used and the story about Henri IV of Navarre in 1592). Furthermore, their marketing strategy is subject to change: according to Paczensky, Georges Bouyer made cognac of Fins bois and Grande champagne in several qualities. Nowadays only one quality is produced and that is a Grande champagne.
They do not call themselves cognac producers, but creator des vins & spiritueux rares. Besides cognac they also make champagne (Louis Dubosquet Champagne Grand Cru) and wine (Louis Plantevigne Saint-Emilion Grand Cru). Previously Calvados and Armagnac were also made, but apparently they have been removed from the range.
It is not clear which part of the production process Plantevigne-Dubosquet accounts for. They do have chais (storage places), so it can be assumed that they let the cognacs mature and create the blend themselves. The necessary eau-de-vie is purchased.
The address is also not entirely clear: Route de Condé in Bassac. That is a long road and some clarification would be nice.
The past litigations have probably led them to handle the information on the website very carefully, with the result that the information they provide is very sparse.
Range: Grande Champagne Cognac. An age indication is not given, nor of which grapes it is made. As far as I know it would be a blend of Ugni blanc, Folle blanche and Colombard and the age is considerable.
Other brand names that have been used in the past:
Georges Bouyer
Louis Dubosquet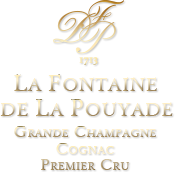 http://www.plantevigne-dubosquet.com/fr/
Address: (depot) Route de Condé, La Pouyade, 16120 Bassac. Telephone: 0545 819288 (visits are only possible by appointment

).




Office: 6 B Route du Gallais, La Liseraie, 17920 Breuillet. Telephone: 09 82 34 89 10.