Frapin extravaganza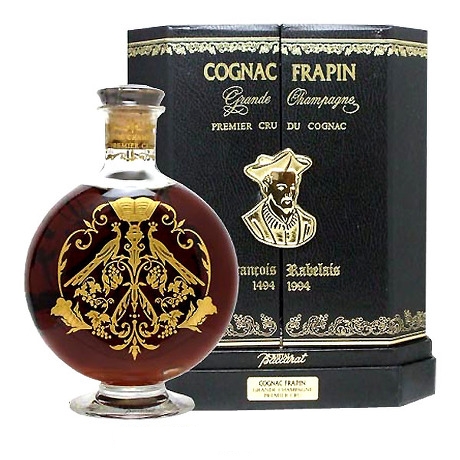 Rabelais Age Inconnu
The most expensive Frapin bottle is the Rabelais Age Inconnu that saw its light in 1994. It is the second bottle Frapin made in honour of Rabelais and in 2002 a third followed. The first Rabelais was produced in the year 1983 to celebrate his 500th birthday. François Rabelais's birthday is not irrefutable. Some claim he was born in 1494 in stead of 1483. That is probably the reason for the second edition in 1994, again to celebrate his 500th birthday! So 'Age Inconnu' has a double meaning: the age of the cognac and the age of François Rabelais.
Frapin and Rabelais have ancesters in common. François Rabelais's mother was of Frapin origin: Catherine Frapin was married to Antoine Rabelais.
The decanter was designed by the Baccarat firm and decorated with 24K gold. In it is of course a grande champagne cognac, like all Frapin cognacs, but the age is not stated (inconnu).
The bottle was for sale for around $16.000-$17.000, but can now be found for a considerable lower price.

Cuvée François Rabelais
In 2002 Cuvée François Rabelais was produced. The bottle comes in an ingeniously deviced packaging, shaped like an old-fashioned pocketwatch. The watch, purely made of gold, works! The cognac is a very old grande champagne with some eaux-de-vie from the pre-phylloxera era (1870) and is partly made of folle blanche grapes. Six hundred bottles were made and they costed $11.250 each.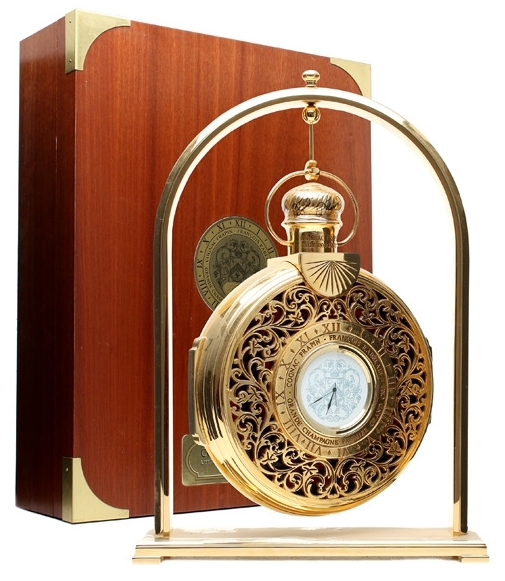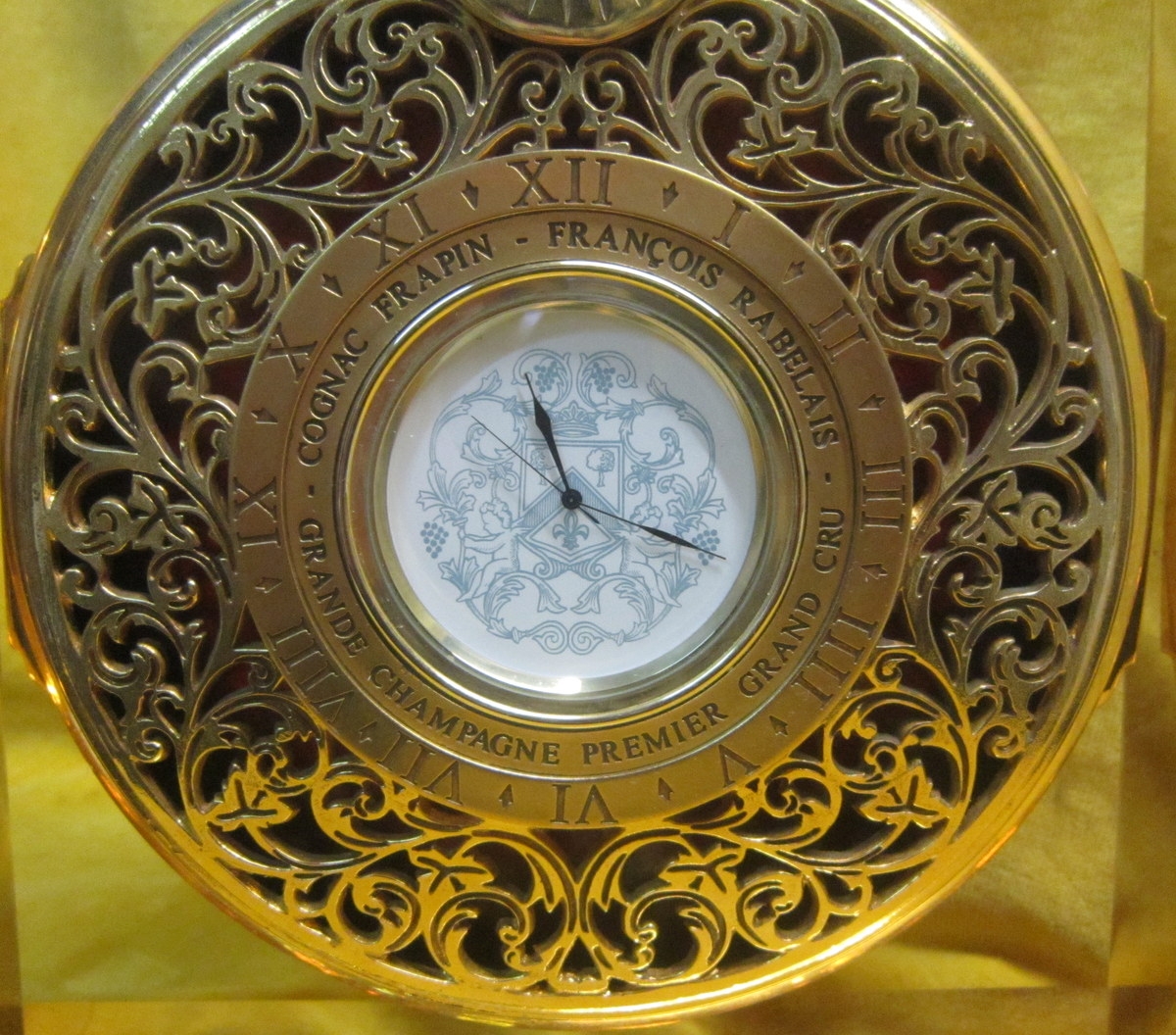 Cuvée Rabelais Premies Édition
The first edition of the Cuvée Rabelais was made in 1983 and is now sometimes referred to as Rabelais Premier Édition. The decanters are numbered. This bottle is much less expensive than both above mentioned models, but it is as pretty.
Price: around $4.500.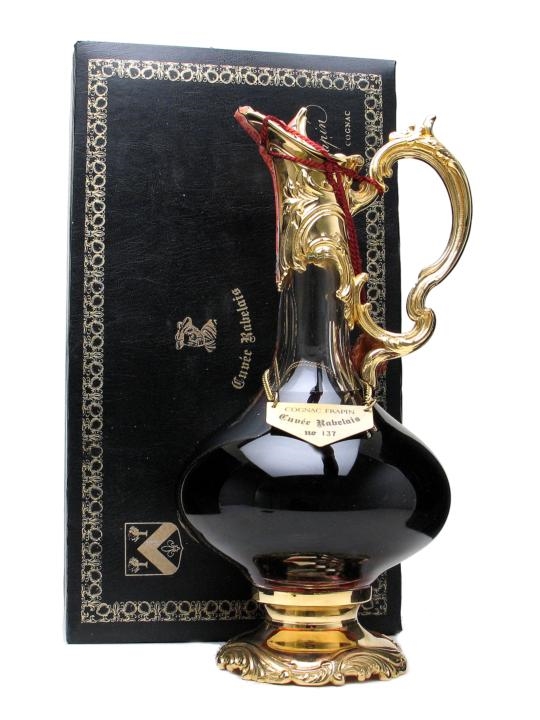 Cuvée 1888
Cuvée 1888 is also a beautiful piece of art, of which precisely 1888 are made. It was made to commemorate the gold medal won by Pierre Frapin during the World Exhibition of 1889 in Paris. It is a blend of grande champagnes that he selected in 1888. Part of it was made of folle blanche grapes.
The beautiful carafe is made in the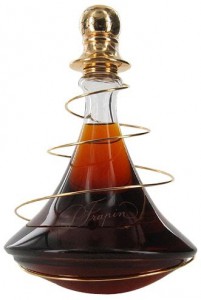 Christalleries Royale de Champagne. The spiral of gold thread and the 24K gold stopper were made by Les Étains d'Anjou. The casing is also stunning and it has a gilded watch in it that releases a special perfume to accompany the tastings.
The price was well above $6.000 but can now be bought somewhat cheaper.
There seems to exist two versions of the packaging.

The Frapin Plume and the Baccarat Royal Eagle
Here two bottles of which little information is known. The Frapin Plume from the year 2013 that costed $3.800 and the Baccarat Royal Eagle, auctioneered for charity in 2012 with an estimated value of $7.000.

Frapin 750
In December 2020 Frapin launched this bottle to commemorate 21 generations, the first of which was born in 1270. It comes in a Baccarat decanter complete with tasting glasses etched in Belle Époque-era grape vines.
The cognac is a blend of very old cognacs from the paradis cellar, dating back to the 19th century.
Because of the 21 generations, only 21 bottles were made. Cost: over €40.000.