Kelt, trading house in Nogaro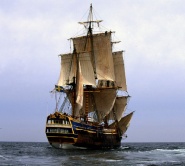 After his retirement, the Norwegian Olev Kelt came up with the very special idea that maturing cognac in barrels while being transported on a ship would lead to very special cognacs. After all, that was exactly what had happened in the 16th and 17th centuries: transport by sea in wooden barrels gave the eau-de-vie its special color and taste. In 1987 he founded his company Kelt and in 1990 he transported a large quantity of cognac that had been aged for 25 years eastwards on a three-month trip around the world. Eastwards, because he had figured out that this direction gave better results. The barrels were only half filled, so that due to the sloshing the cognac in the barrel would come into contact with the wood even more intensively.  Limousin wood was used. This is slightly more porous than Tronçais wood. The exchange with the salty sea air also plays an important role in this. This would speed up the ripening process of cognac considerably in one go. He calls it "Tour du Monde – Ocean Maturation".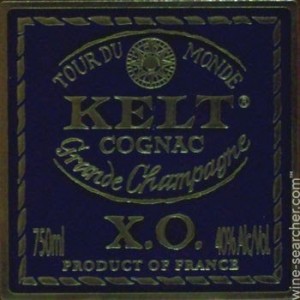 As far as I understand, this journey was later repeated once more to obtain new cognac that has been 'post-treated' in this way.
It is not easy to get reliable information about Kelt. This is not very surprising, given that the company has only been around for such a short time. For example, I could not clearly find where the company is located. Mr. Kelt himself appears to live in Chateau de Saint Aubin, located in Reans, near Eauze. The company's address is said to be at Nogaro, 12 Avenue des Sports, but I can't find a qualifying on Google maps that qualifies. Further information is welcome.
Originally the range consisted of VSOP, XO and Petra, all Fine Grande Champagne cognac. Later the range was expanded with Kelt Götheborg XO, Christopher Columbus and Les Quattre Vents, also Grande Champagnes. The bottles that are sold are not all made from 25-year-old grande champagne cognac. For example, the youngest cognac in the VSOP is 7 years old and is on average 11-13 years old.
http://www.keltcognac.com/
Address: 12 Avenue des Sports, 32110 Nogaro. Telephone: 05 6209 9818. According to Google maps, the address would be: 77 Rue Nationale, 32110 Nogaro. (Visit: there is no information about the possibilities to visit)