Thierry Pouilloux, bouilleur de
Cru

in Pérignac (petite and grande champagne)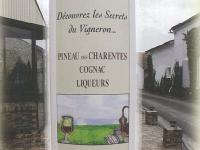 The Pouilloux family company was started at the beginning of the 20th century by Eugène Poussard, Thierry Pouilloux's great grandfather. In 1948, Robert Pouilloux succeeded him. He expanded the 6 hectares in petite champagne to 17 hectares and started distilling in 1970. In 1976, direct sales to private individuals began.
In 1984, Thierry Pouilloux joined them and it was he who initiated the purchase of a vineyard in the grande champagne. Today, the family owns 35 hectares and they distil their own harvest. From 2010, his son Jérémy has also been working in the business.
Range: VSOP, grande champagne (as far as known; probably others too)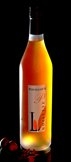 http://sarlthierrypouilloux.com/accueil.html

Address: 6 imp du sud peugrignoux, 17800 Pérignac. Telephone: 0546 964141 or 0546 964689; mob: 06 82950045. (Visiting hours: in July and August from 10h – 12h and from 16h – 19h. Sundays and holidays by appointment).