Veronique Laprée, bouilleur de
Cru

in Meursac (bons bois)


The fifth generation of the Laprée family is currently at the helm of this company. Veronique Laprée didn't seem to go down that path at first, she had studied law, but when her father approached retirement age and she herself had children, she changed direction. After following a viticulture training at the Lyceum Renaudin near Jonzac, she took over the company in 1997. At the time, this was 31 hectares, of which 10 were for viticulture and the rest grain, but now her son Pierre has also joined the company and they have expanded. There are now (2021) 27 hectares available for wine.
Direct sales started in 1980.
They do not distil themselves, but it is a wish to do so.
Range (bons bois): VS (8 years), VSOP (10 years), XO (16 years).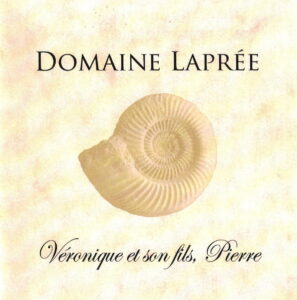 https://www.producteursfermiers.fr/producteurs/domaine-lapree/
Address: 5 chemin du Romarin, 17120 Meursac. Telephone: 0546 020314; mob.: 06 19405227. (Visiting times unknown, but visitors are welcome.)