Marquis de Sylène, cognac and brandy manufacturer in Luchac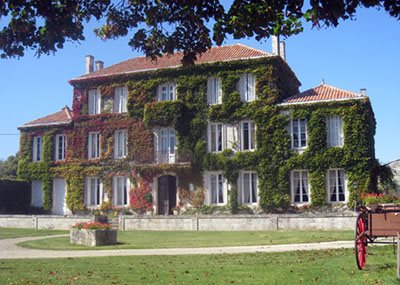 This company was started in 1983 by Daniel and Regine Billon and is located in this beautiful country house from 1853. They focus entirely on the sale of cognac in original bottles. They do not sell directly to individuals. Since no information is given about the production method of the cognacs nor about the content, we have to assume that they source the cognacs from third parties and that they are blends. Still, Billon bought a piece of land a while ago, which may indicate that they also grow wine themselves. And on their website is a photo of an old alembic.
In addition to cognac, more and more bottles of brandy are also made and armagnac, calvados, whiskey, etc. are also sold in their beautifully designed bottles.
At the end of the last century they also made the alcotricine, a kind of ampoule, which they filled with cognac. This can still be obtained via auction sites.
Further information is required.
Cognac range: XO and XO Extra.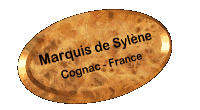 http://www.marquisdesylene.com/
Address: Chassors, 16200 Luchac. Telephone: 0545 816535. (No information is known about visiting possibilities.)