Jobet, bouilleur de
Cru

in Macqueville (fins bois)

For several generations, the Jobet family has owned 28 hectares of vineyard in the fins bois region on the 'terres de groies' of the Pays Bas. The Pays Bas is a region east of Matha that is several hundred square kilometers in size.François Celestin has made a new start and married Félicité Aubouin. Her ancestors had been active in the hamlet of Bouchereau for several generations.
In 2010, two nieces, twins Delphine and Séverine Belin, took over from their uncle Francis Jobet and Francis joined the payroll to advise. For Francis, Pierre and then René were the owner. I have not been able to find out who Francis is, but it is possible that Francis' full name is René-Francis.
Besides Ugni blanc, they also planted some Colombard and Montils.
Range (fins bois): Prélude, Extra, Héritage.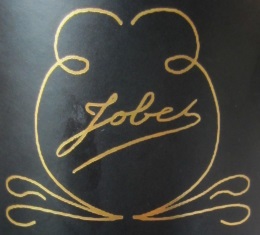 https://www.vignoble-sceafjobet.com/
Address: 17 Rue du Chateau, Bouchereau, 17490 Macqueville. Telephone: 0546 266411. (No information is known about visiting times, but visitors are welcome.)