Gyl Richard, bouilleur de
Cru

in Echebrune (petite champagne)
[Not to be confused with the Richard Delisle distillery in Bourg-Charente, nor with Michel Richard in Mortiers, fins bois]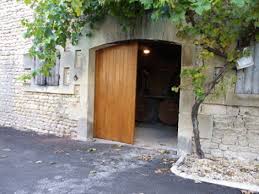 Gyl and Jacqueline Richard are already of the fourth generation in the Richard family. They self-distill and store their cognacs in limousin oak barrels.He produces over 200 hectoliters of eau-de-vie annually.
Range (petite champagne): VS, VSOP, XO, Extra.
https://www.keldelice.com/producteurs/cognac-richard-gyl
http://www.cognacetapes.com/pageLibre00016ce2/
Address: Figers, 5 rue de la rente, 17800 Echebrune Telephone: 0546 963760. (opening hours: from July 9 to August 15, Monday to Saturday from 10 am to 7.30 pm. The rest of the year on Fridays from 2 pm-5pm and Saturdays from 9 am-6pm. On other days and on Sundays by appointment only).