Thorin, bouilleur de
Cru

in Mainxe (grande champagne)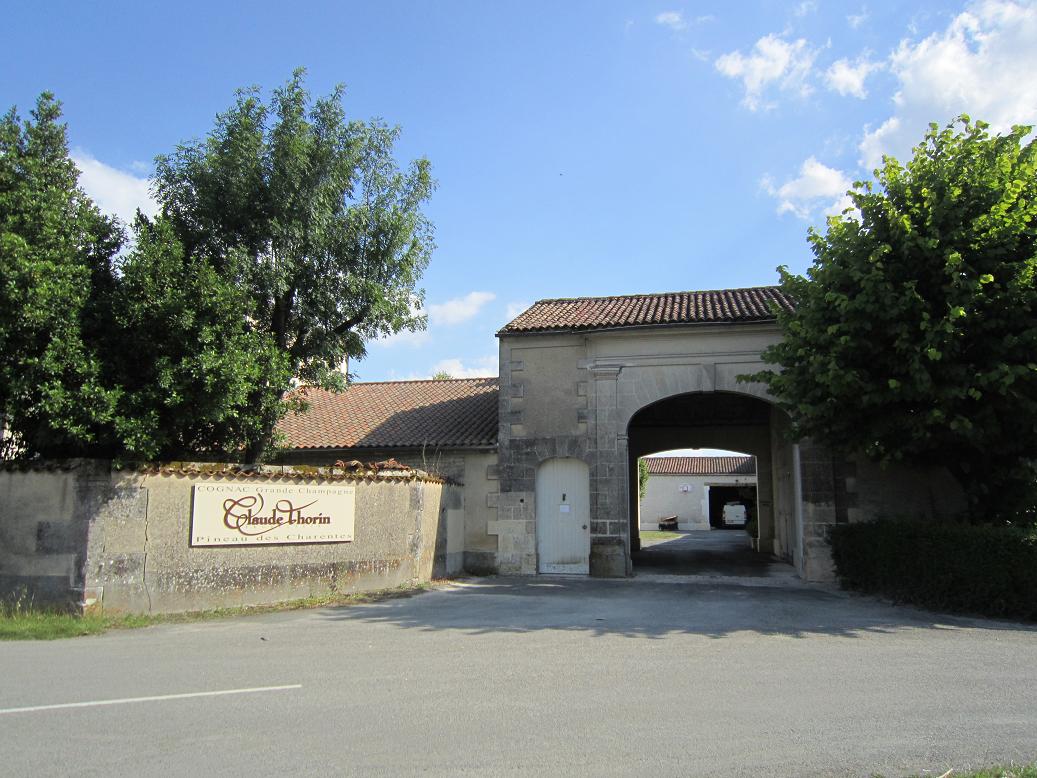 The present company was founded in 1950 by André Thorin, father of the present owner Claude Thorin (but in fact his ancestor, Louis Grimaud, was already making cognacs for sale to the big trading houses in 1867). Starting with 36 hectares, the vineyard has now expanded to 106 hectares. Besides ugni blanc, folle blanche has also been planted. For pineau they have also planted other varieties of wine, including colombard. The name Thorin is not very well known and therefore a lot is sold to the big four. Hennessy is the biggest buyer.
Apart from Mainxe they also have vineyards in Biard near Ségonzac. They also distill their own wine. The young eau-de-vie goes into new barrels for six months, then into barrels that are 6-10 years old and then into old barrels. Only the eau-de-vie of folle blanche spends a shorter time in new barrels to preserve the floweriness of the taste.
Range (grande champagne): Séduction, VSOP, Napoléon, XO, Extra, Héritage and Princeps.
Also Vintages of various years, including a Folle Blanche of 1996 and 2002. Hopefully more will follow!
Apart from their own name, they also make cognacs under the name of their forefather Louis Grimaud.

http://www.cognac-thorin.com/

Address: Biard, 16130 Segonzac. Telephone: 0545 833346. (For visits, please contact us first)