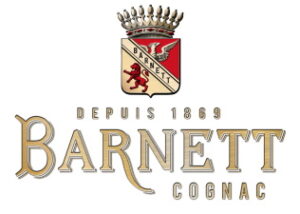 The Barnett trading house was founded in Cognac in 1869 and initially had its offices in the Place de la Corderie, which no longer exists today but was located roughly where the current Allée de la Corderie is. In the years 1877-1885 they built a distillery and a Chai and associated buildings at 58 Avenue Paul Firino Martell. Barnett later changed its name to Barnett et Fils, but from 1895 Louis Elichagaray continued the business under the name Barnett & Elichagaray.
They were largely dependent on foreign sales markets. After both World Wars they continued to focus on high quality and on sales abroad.
In 1969, the brand was taken over by Paulet and in 2000, the production stopped. Bottles of cognac from Barnett & Elichagaray are no longer available, but bottles from Barnett & Fils are. On Paul Ronne's beautiful website, you can still see some labels from Barnett & Elichagaray.
Update: in 2012, the Barnett brand was bought by Alliance Export SAS with the intention to start selling them again. Three vintages were purchased and are now available.