Tesseron, merchant in Chateauneuf-sur-Charente
[Not to be confused with Patrick Tesseron in Migron, cognac producer.]
Tesseron was established in 1905  by Abel Tesseron who had made a name for himself as a wholesale dealer, and in particular for his collection of very old cognacs that were much sought after, even by the big firms who used them for their own blends. Tesseron owns one of the biggest stock of cognacs.
In 2003 Tesseron started to sell under his own name.
In 2013 Tesseron buys Jenssen and the appurtenant cognac-estate, Le Maine Pertubaud.
Tesseron is a family owned company. They are also in possession of two famous 'grand Cru classé'-chateaux in Bordeaux: Lafon-Rochet and Pontet-Canet.
In Charente they have their own vineyards in the grande champagne area (22.5 hectares near Bonneuil) and the petite champagne area (14.5 hectares near Saint-Surin). They are  planted with ugni blanc (31.8 ha), folle blanche (4.7 ha) and colombard (0.5 ha) varieties. For storing they use medium toasted casks of Limousin oak that are lying in very humid cellars.
Since 2003 they sell under their own name. Before that they only supplied their eaux de vie to the big firms (Rémy Martin, Courvoisier, Martell). They have very old stocks that go back as far as 1825.
Beside the yields of their own vineyards they also use fins bois, that they buy from other producers.
Today the company is led by Alfred Tesseron, grandson of Abel Tesseron. His daughter Melanie is also active in the company. Maître de chai is Jacky Martial. Hij will be succeeded very soon by his son.
Gamma: they are best known for their series of lot numbers: lot no. 90, lot no.76, lot no.53 and lot no.29 (the numbers stand for the year). Furthermore they have several outstanding cognacs, like the XO Passion, Extra Légende, Trésor, Royal Blend, Extrème, Master Blend 88 and Master Blend 100. Most of these are grande champagne cognacs. Lot no. 90 is a blend of grande champagne, petite champagne and fins bois.
Other brands in their possession: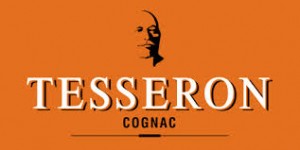 http://www.tesseroncognac.com/
Address: 2 boulevard Charles Franc, 16120 Châteauneuf-sur-Charente. Telephone: 0545 625261. (No available information on visiting possibilities).