Louis Royer, cognac merchant in Jarnac.

1853 Louis Royer establishes his 'maison de cognac'. At first he buys all the cognacs he needs. Later on he builds his own distillery, after which he also buys wines to distil himself.
1890 Merger with Jules Duret (take-over?)
In 1986 Alain-Louis Royer, the oldest son and manager, leaves the company after a row in the family (at a time when negotations with Suntory have begun) and starts his own company De Fussigny. The Fussigny is an old non-active cognac firm which he revitalizes together with Anne-Marie Pantin-De Fussigny.
1989 Suntory (a Japanese distillery) buys Louis Royer, but the Royer family stays in charge of running the company.
2012 Royer buys the Domaine du Ménis, a 35 hectare vineyard in the grande champagne from the Giraudet family.
2015  Louis Royer becomes part of Terroirs Distillers.
Although some old labels state that 1875 is the date of establishment, it actually is 1853.
Royer buys Domaine du Ménis in Saint-Fort-sur-le-Né in the grande champagne district. This acquisition includes stocks of old eau-de-vie. This a new development since for the first time they posses vineyards of their own.  But it is not said that they will produce wine of their own to distil. Jerome Royer told in an interview that they just would like to walk through the vineyards and to get acquainted with the work in the vineyard.
Royer uses Limousin oak for storing and maturing their eau-de-vie. According to Conal Gregory (1997) they partly use Tronçais aok, but very possible they have reconsidered their choice. The casks are lightly toasted. The first three months the eau-de-vie is stored in new casks and after that six months in casks that are being used for the second time. This way they prevent the cognac to become to woody and to preserve the fruit taste.
Royer adds sugar and caramel in their cognacs.
All the regular cognacs under the Royer label are now made out of grande champagne, petite champagne and borderies. But they still produce a series of single Cru (bons bois, fins bois, borderies, petite champagne en grande champagne) of outstanding quality.
They also produce 'Joseph Guy', made from bons bois and fins bois.
Their logo is the bee. Often you can also see the honeycomb used on the label.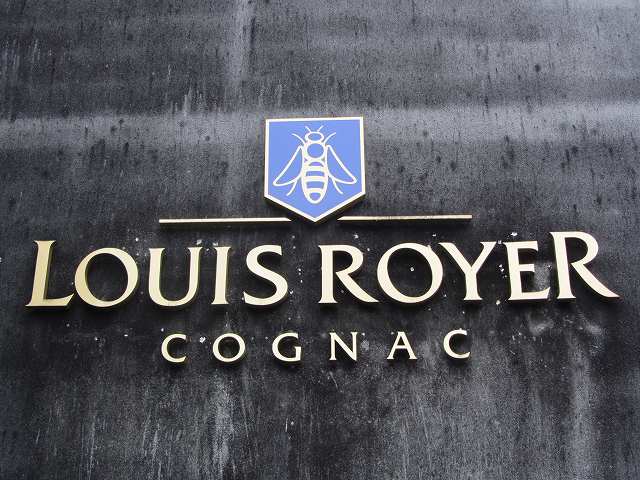 Other brands in possession of Royer or which have been used in the past by Royer:
Arbellot (1840) (belonged to Louis Saveur)

Bellery, Jules

Bellevue

Boilard

Bouchet

Bredon (belonged to Louis Saveur)

Bremant (belonged to Louis Saveur)

Chantal

René Cler

Dartimon

Delyeuse

Le Duc

Alexander Dumas

Duret (belonged to Louis Saveur)

Faustin

Fauvel

Le Grand Siècle

Joseph Guy

Lafont

Latrebe

Lyon & Co.

Marmiton

Maroy

Marquis

Mathez

Mauger

Mayflowers cognac

Jules Montblanc

Morice

Perodeau

Pierre Le Due (Russian site)

Prévost

Quintal

Réserve Chantilly

Rimaud

Le Tanneur

Le Temps Jadis

Vallary

Vaucelle

Vital
http://www.louis-royer.com/
Address: 27-29 Rue du Chail, 16200 Jarnac. Telephone: 0545 810272. (No visiting information available, but visiting seems possible.)