Moyet, merchant in Cognac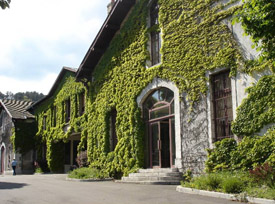 1864 Euthrope Moyet starts his business house in Cognac. He is a winegrower and distiller.
1978 Moyet bought by Pierre Dubarry and Marc Georges.
At the beginning of the 20th century, Moyet was a renowned company, thanks to the high quality cognacs they produced. Up until 1978 there have only been two cellar-masters: Euthrope Moyet himself and his successor Honoré Piquepaille, who took over the business after Eutrope Moyet had passed away in 1918. Though Honoré was a skilful cellarmaster, the business did not run very well and reputation faded quickly. In 1978 a group of people – amongst them Marie-France Chabrerie, a grand-niece of Honoré, Marc Georges, spouse of Marie-France and Pierre Dubarry – took over the company. They found a real treasure of old cognacs stored in 'le paradis'.
Today the company does not own any vineyards anymore. They buy young eaux-de-vie from other winegrowers. Half of it is grande champagne, one third is petite champagne and the rest if from the other regions.
They prefer to buy distillates that were made without the lees. Storing is predominantly done in Tronçais casks.
From the very, very old cognacs of Piquepaille's chais, old and excellent cognacs are assembled, that put the name Moyet right back on the map. They have their price of course.
Range: fins bois (3 years old), petite champagne (ca. 7 years old), fine champagne (ca. 12 years old), borderies XO (20-25 years old), fine champagne XO (30-35 yeras old), grande champagne extra vieille (40 years old), très vieille fine champagne barrel 19 (from the thirties till fifties), très vieille fine champagne barrel 8 (from around 1900-1930s), très vieille fine champagne barrel 5 (from end of 19th century till 1910), très vieille grande champagne barrel 7 (from 1848-1906).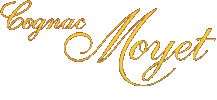 Other brand names in possession of Moyet or used in the past by Moyet:
Roux, R
Roux, veuve
Roux & Cie.
Saint-Sulpice
Entrepots Charentais
Niel, René
Rémusat, Hélie de
Roller, G.
Roulleau, P.
http://www.moyet-cognac-brandy.com/ 
(Not working anymore)
Address: 33 Rue du Canton, 16100 Cognac. Telephone: 0545 820453. (No information available on visiting possibilities).