Lise Baccara, brand of cooperating wine growers in Pons


Lisa Baccara is a collaboration of six winegrowers from three different areas: grande champagne, petite champagne and fins bois. It was set up in 1988 by initiator Gerard Paignon, who is now also the director. Together they own 100 hectares of vineyard.
The idea was to put original, innovative products on the market in order to struggle through the crisis of the nineteen-eighties. Several new liquors were created by Gerard Paignon, who is originally a 'viticulteur liquoriste'. But theu also make cognac. Initially only an XO, but now also a VS and a VSOP.
Gamma: VS (blend), VSOP (fins bois), XO (blend made of grande champagne and fins bois).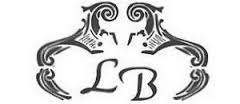 http://www.lisebaccara.com/
Address: Rue des Potirons, Pinthiers, 17800 Pons. Telephone: 0546 962198; mob.: 06 80141478. (No information available about visiting possibilities).