Lisca Begay, bouilleur de
Cru

in Biron (petite champagne)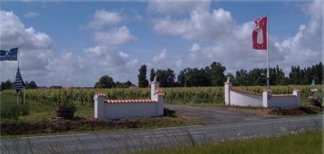 Already in 1800 the family Begay was active in Biron as a winegrower. They own 50 hectares in the petite champagne area.
Today Lisca Begay is on the labels of their cognacs, but until very recent they used L'Étoile du Vigneron or Begay-Mont. Mont being the name of Lisca's husband, Sebastien Mont.
Range (petite champagne): VSOP, Amazone XO Rare, Platinium XO, Premium XO, XO l'Étoile du Vigneron.
https://www.cogniacliscabegay.com/ 
Address: 6 rue de la Forge, La Brande, 17800 Biron. Telephone: 0546 913649 ; mob.: 06 23310753. (Opening hours from Monday till Saturday from 10h-20h.; but a phonecall upfront is advisable.)