Isle de Ré, brand of co-operative on the l'Île de Ré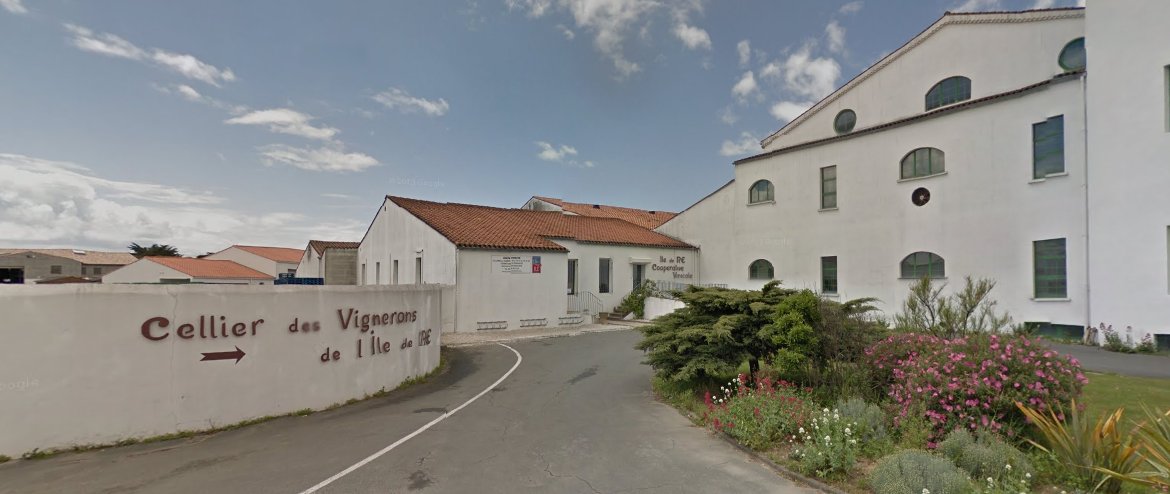 Île de Ré is the co-operative organisation of almost all winegrowers on the island. It produces wine, pineau and cognac. Around eighty-five winegrowers participate with a total of 650 hectares of vineyard. The Île the Ré is bois 'ordinaires territory' and does not have an appellation controlé.
The cognacs are sold under the brand name Îsle de Ré (with an 's'). The range is: VS, VSOP en XO.
There is also the brand Ile de Ré, which is owned and produced by Camus. You can buy it on the island. Their range is: Ile de Ré Fine Island, Ile de Ré Double Matured en Ile de Ré Cliffside Cellar.
http://www.vente-vins-en-ligne.com/
Address: Route de Sainte Marie, BP 3, 17580 Le Bois-Plage-en-Ré. Telephone: 0546 092309. (Opening hours April till June and Septembre: Monday till Friday 9 to 12hr  and 14 to 18hr; Octobre till March: Monday till Saturday 9 to 12hr and 14 to -18 hr; July and August from Monday till Saturday 9 – 19hr and Sunday 10-13hr.)