Guillon-Painturaud, bouilleur de
Cru

in Biard, Segonzac (grande Champagne)
(Not to be confused with J. Painturaud, nearby in the centre of Segonzac)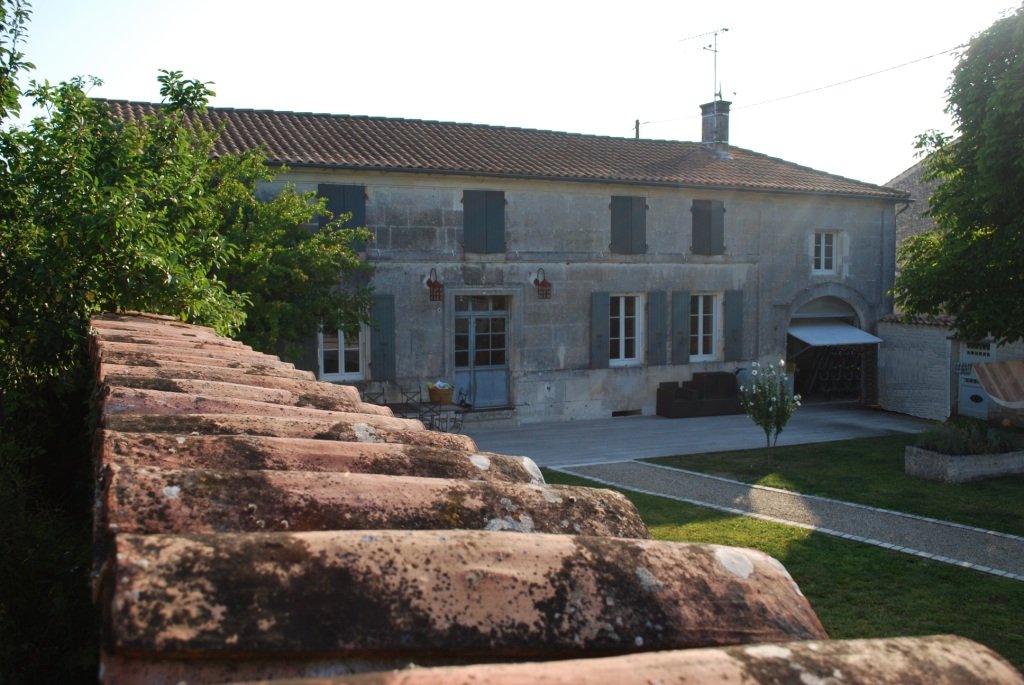 Update 2021: sold to Thorin.
The Guillon-Painturaud family has bought their lands in the year 1610. It was 18 hectare then and it still is. It is fully planted with the ugni blanc grape. They are winegrowers and cognac producers ever since, but they only started to sell under their own name in the seventies of the last century.
The house where they live is the house were also Pierre Ferrand was born and brought up. Line's grandmother was a sister of Pierre Ferrand. She married to Valentin Guillon-Painturaud. This branch of the family stayed in the house and Pierre moved to Nérolle to start his own brand.
Daughter Line works in the company together with her father Valentin Guillon-Painturaud. At this point in time (2019) a successor still has to be found.
Gamma (grande champagne): VSOP, Réserve, Vieille Réserve, Hors d'Age, Hors d'Age Antique, Rénaissance.

(The logo of Guillon-Painturaud is the same as that of J. Painturaud nearby, so they must have the same ancestors. J Painturaud was established in 1934.)
http://www.cognacguillon-painturaud.com/
Address: Biard, Ségonzac. Telephone: 0545 834195. (open Monday till Saturday 08.00-12.00h and 14.00-18.00h)