Gourry de Chadeville, bouilleur de
Cru

in Ségonzac (Grande Champagne)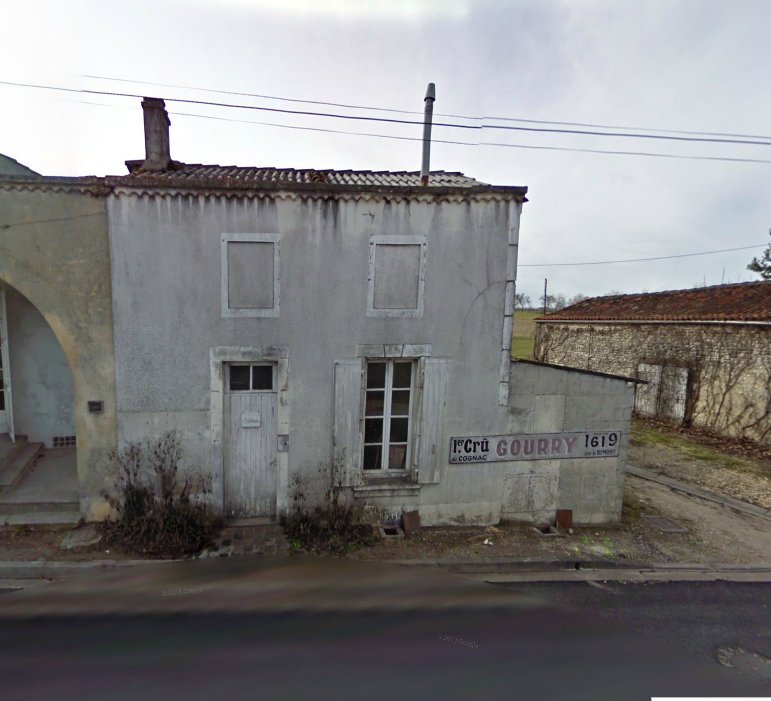 For the oldest cognac house still in existence, it is remarkable how little information there is to be found on the Internet. The house claims to be established already in 1619.
It is of course very hard to prove that this family was already producing eau-de-vie in the year 1619, but it seems very plausible that they at least grew wines from that date on. There exists an old document from the year 1735 about a delivery of eau-de-vie from Gourry. An even older document from 1661 shows that taxes were payed, but it is not fully clear what product it concerned.
The other remarkable thing is the appearnce of the house. It does not really emanates the class you would expect from such an old brand. When you leave Segonzac southbound on the D1, you miss it readily if you are not paying attention. It is on the right side (West side).
The owner today is Mister Pierre Goursat-Gourry.
Range of products: VS, VSOP, Très Vieux, XO, Overproof and Héritage.

www.gourry.fr
Address: 67 Rue Gaston Briand, 16130 Ségonzac. Telephone: 0545 833949. (No information available on possibilities for visiting).