Ferrand Cognac, merchant in Ars (owner: Alexander Gabriel)
(Not to be confused with the original Pierre Ferrand, bouilleur de
Cru

in Ars, who now sells his cognacs under the new label Pierre de Segonzac)

Ferrand used to be a bouilleur de cru, until in 1986 Pierre Ferrand hires two students of the business school in Paris: Alexander Gabriel and Jean-Dominique Andreu. They become his partner, but very soon differences in managing issues lead to a quarrel and lawsuits. They break up and in the process Pierre Ferrand looses the right to use his own name as a brand name any longer. He starts a new company with the name 'Pierre de Ségonzac'.
Gabriel and Andreu continue the company and retain the right to call their products Pierre Ferrand cognac.
Gabriel and Andreu then buy the beautiful Chateau de Bonbonnet in Ars from Martell – stocks included – and make this their corporate headquarters. They also become the co-owners of the Domaine du Logis d'Angeac, a distillery that owns about 75 hectares of land in the grande champagne area and that has a history dating back to 1776. Curently the vineyards have expanded to over a 100 hectares. It is not very clear which distillery this is, but it could well be Maison Rechou (address: 'Le Logis', 48 rue de Logis in Angeac-Champagne).
In 2008 Jean-Dominique Andreu leaves the company and Alexandre Gabriel becomes the sole owner. (Together with Guidicelli, Andreu takes over the De Fussigny brand from Lafragette in 2009, which he leaves again in 2012.)
Besides using grande champagne cognacs of his own vineyards, he also buys eaux-de-vie from the petite champagne, the borderies and the fins bois regions.
Gabriel is not only interested in cognac and he has been busy. On his new website 'Maison Ferrand' you can now find three different cognac brands (Pierre Ferrand, Landy and Claude Châtelier), calvados (Daron), armagnac (Cerbois), rhum (Plantation, Kaniché), gin (Citadelle, Magellan), wodka (Citadelle 6C), liqueur (Mathilde, Pierre Ferrand Dry Curaçao) en pineau des charentes (Pierre Ferrand pineau des Charentes).
Pierre Ferrand range (grande champagne): 10 Generations, 1840 Original Formula, Ambre, Réserve, Sélection des Anges, Abel and Ancestrale.
Other brands of cognac in his possession:
Landy
Claude Châtelier
Gabriel & associés
Décourtet.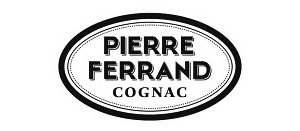 http://maisonferrand.com/
Address: 

Chateau De Bonbonnet, 

16130 Ars. Telephone: 0545 366250 (visiting only on appointment)
Old websites:
http://cognacpierreferrand.com/ (merchant in Cognac, several types of liquor; only German part is working)
http://www.cognacferrand.com/ (merchant in Cognac, several types of liquor; only German part is working)