Dobbé, cognac-producer in Salignac sur Charente.

Patricia Nadaud descends from an old wine and cognac producing family that had acquired a vineyard in 1787 and started to grow vines in Salignac-sur-Charente. She is married to Michel Dobbé. They have a daughter Virginie, who is now the eight generation of this cognac producing family. They own 34 hectares of vineyard, for the greater part in the petite champagne area and the other part in the fins bois area near Dompierre.
They distil their own wines and they are in possession of a big stock of eaux-de-vie.
Besides cognacs from their own lands, they also make a grande champagne cognac. This means that they must be buying wines or eaux-de-vie from other farmers. And that is not all. They also produce armagnac, calvados, rum, wodka and of course pineau.
Besides the Dobbé cognac they make several other cognacs: House of Hémery, Bossard and Triple Crown (both made for a Los Angeles based firm) and RNB (Rhythm & Blues, the rapper label).
There are a few questions that remain unexplained: what is the origine of the name House of Hémery? which crus are used in the blends? Can you go and visit them? They have three addresses but none of them has a clear name-sign. The rue de Prunelas address is not to be found on any map…
Dobbé range: VS, VSOP, Petite Champagne 10 YO, XO Extra, XO Grand Century, Héritage Petite Champagne, Héritage Grande Champagne.
House of Hémery range (petite champagne): VS, VSOP, XO.
Bossard range: VS (petite champagne), VSOP (petite champagne), XO, Impérial XO, XO Vénérable (petite champagne), Héritage Extra.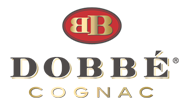 http://www.dobbecognac.com/en/
Address 1: 16 rue Turner, 16100 Cognac. Telephone: 0545 820007.
Address 2: 1 rue du Petit Prunelas, Le Prunelas, 17800 Salignac-sur-Charente. 
Address 3: 4 Route De Salignac, Goux, 17800 Pérignac. Telephone: 0545 820007.
(It seems visiting is not possible.)