Chateau de Plassac, cognac producer in Plassac (bons bois)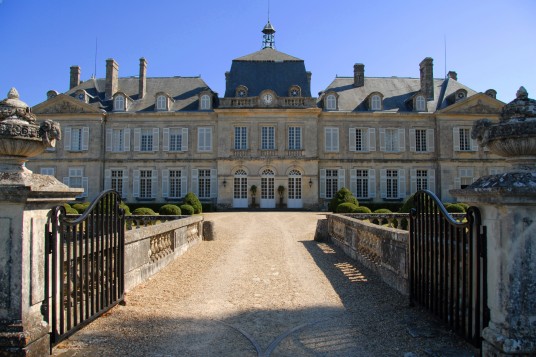 The chateau was re-built in 1772 and belongs to the family De Dampierre for more than two centuries. Today it is the eight generation that is producig wines and cognacs. In the past they used their own name for their cognacs: Audoin de Dampierre. There are some family-ties with the Comtes de Dampierre who are champagne producers. Probably this is the reason for them to change the brand name on their cognacs.
Besides cognacs they also produce wines.
The owners of Chateau de Plassac are Audoin and Henri de Dampierre.
All cognacs are made of the yields of their own vineyards and all steps in the production process are done on the chateau, so they are actually bouilleurs de cru.
Their cognacs are blends of different grape varieties: ugni blanc, folle blanche and colombard. All Fins bois.
Gamma (blends): Napoléon (12 jaar), XO (17 jaar).
Brand name used in the past: Audoin de Dampierre.
 
http://www.chateaudeplassac.com/
Address: Château de Plassac, 17240 PLASSAC. Telephone: 0546 498185. (Visiting €8,0 p.p): Monday till Friday from 8-12h and 14-18h. On Saturday on appointment).