Chateau de Beaulon, bouilleur de
Cru

in Saint-Dizant-du-Gua (Fins Bois)

Distillation on the Chateau de Beaulon took place as early as 1712, by the Bigot family. The name Beaulon is from the previous owner who lived there from 1510 to the beginning of the 17th century. The chateau has been bought and sold numerous times. After Beaulon the successive owners were Nesmond, Bigot, Bremond d'Ars, de la Porte and Savignac des Roches. Next it is Christian Thomas, the pesent owner, who buys the property in 1965 and who continues the tradition of wine-growing and cognac production.
The vineyard is well over 90 hectares and four different species of grapes are being used for the cognac: Colombard (30%), Folle Blanche (20%), Ugni Blanc (20%) and Montils (10%). Besides these some other vines (20%) are grown for the making of pineau. The vineyards are in the fins bois district, near the Gironde Estuary, wich enjoys a very good reputation and it is no exaggeration to state that its quality can be compared to that of the champagnes.
Christian Thomas is very proud to call himself an organic winegrower.
He distills on the lees. The aging used to took place in new Limousin wood for the first six months, but since more than a few years he puts only half of the eau-de-vie in new Tronçais wood for three months.
Most of his products are blends of Folle Blanche, Colombard and Montils.
Range: VSOP (7 years old), XO (12 years old), Napoléon (20 years old, so this is also a XO quality!), XO Collection, Extra Rare. Bsides these he makes some very good millésimes.
Christian Thomas also produces two other brands: 'Moulin de la Grange' and 'De la Grange'.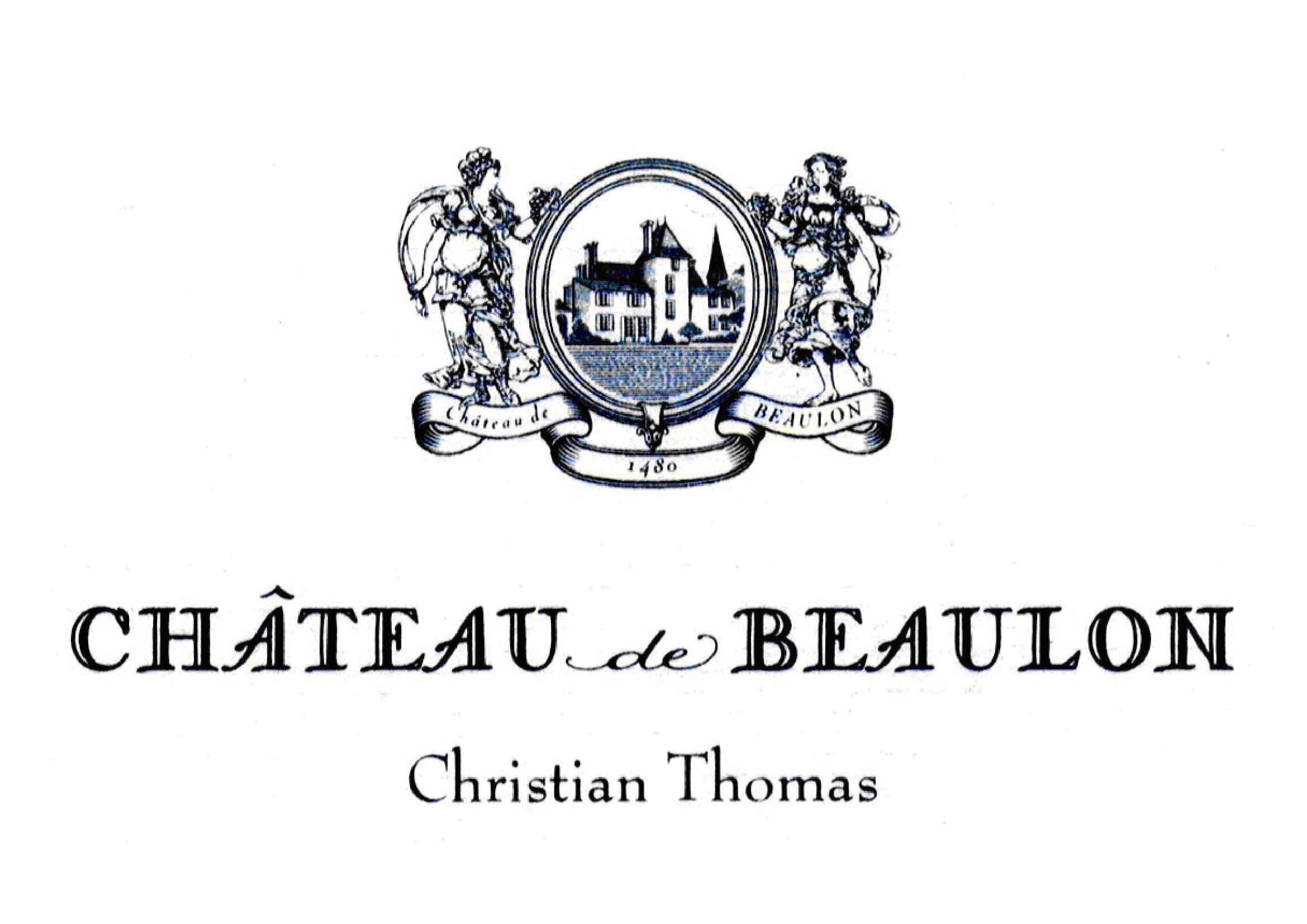 https://chateau-de-beaulon.fr/
Address: Château de Beaulon – 17240 St Dizant du Gua. Telepone 0546 499613. (opened on working days but closed in the weekends)
Address of the distillery de Beaulon: Route de Royan, D730 à Lorignac (open seven days a week).