Chai

du Rouissoir, bouilleur de

Cru

in Ozillac (fins bois)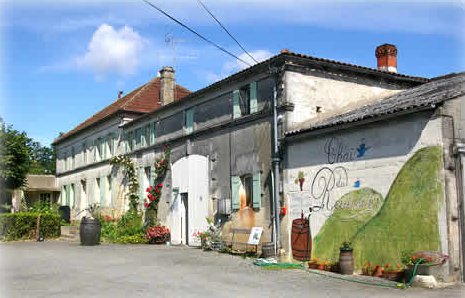 The family Chapon started growing wines in 1973, but they have been active farmers in Ozillac long before. Guy Chapon and his son Didier also have installed an alambic. They are a bouilleur de cru, but is is not mentioned anywhere wether their vineyards are in de fins bois or the bons bois district. Officially Ozillac is a fins bois community and because their soil is described as being lime-clay soil and pebble-clay soil I assume it must be fins bois.  However, I am not entirely sure.
An organized walk through the vineyards is possible.
Range (fins bois?): Sélection (5 years old), Réserve (10 years old) and Vieille Réserve (25 years old).
And also VS, VSOP, XO.
https://cognacetapes.com/fiche/chai-du-rouissoir/
Address: Roussillon 1, 17500 Ozillac. Telephone: 0546 481476; mob.: 06 89950822. (Visitors are welcome; opening hours from June – September 14h – 19h and from October till May 17h – 19h. Closed on sundays and holidays.)