Chabasse, cognac producer in St.-Jean-d'Angély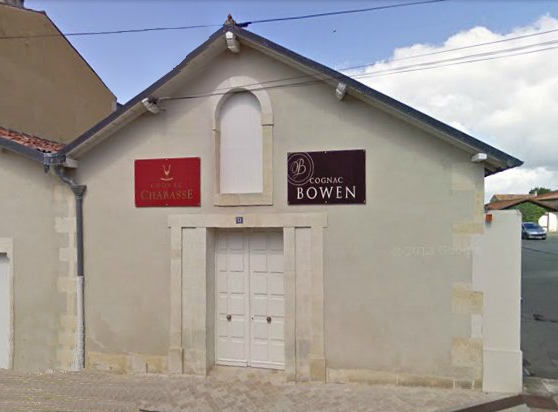 Although most cognac books say that the company was established in 1818, the family Chabasse maintains it was 1811, when Jean-Baptiste Chabasse, son of a 'gabarier' (gabares are the names for the flat-bottom barges used on the river Charente for transportation of the cognacs) started to grew his wines around Saint-Jean-d'Angély in the north of the cognac district. During his life-time he managed to acquire a considerable vineyard of some eight-hundred hectares as well as a distillery. He left his successors a lucrative business with huge stocks, but they themselves were less successful and had to endure a severe setback due to the phylloxera crisis. All vineyards had to be sold during the years. Distilling had stopped. Thereafter the family has mainly been active as a wholesale dealer till the 1990's.
Today the company is led by Jean-Luc Chabasse, assisted by his wife Nadia and daughter Magalie. When the cognac trade was booming in the 1990's, he too began to market his own brand. He buys eaux-de-vie mainly from petite champagne and fins bois to mature in Limousin oak casks in his cellars. All eaux-de-vie is distilled without the lees (so called Martell method).
Recently Chabasse also started to buy vineyards again. In 2011 he bought the Saint-Robert vineyard in Saint-Bris-des-Bois from Maurice Dupont: 60 hectares of fins bois and borderies. He now owns 80 hectares in total.
Besides Chabasse they also make the Bowen brand. This is named after Elisabeth Bowen, a woman Louis-Olivier Chabasse met during one of his travels in the early years of the 20th century to Asia trying to open up markets. Elisabeth Bowen ran a farm in the South-East of India and must have made quite an impression!
Chabasse blends are made from petite champagne, borderies and fins bois. According to one author (Koops) there also is grande champagne in the Chabasse cognacs, not in the Bowen. Other sources state different compositions of the blends, but very prossibly these blends can change during the years.
Range:
Chabasse: VS, VSOP, Napoléon, XO, XO Exception, XO Impérial, Milléssime 1973, Baccarat.
Bowen: Pale, VS, VSOP, Napoléon, XO, XO Gold'n Black, Extra.
St. Rob: VSOP, XO, Extra
Other brands produced by Chabasse:
Chabasse
Bowen
Saint Robert (St. Rob)

http://www.chabasse.com/
http://www.cognacbowen.com/
Address: 51 rue Élysée Loustalot, BP86 17412 St. Jean d'Angély. Telephone 0546 321148. (visiting possibilities unknown)