Castel-Sablons, bouilleur de
Cru

in Saint-Maigrin (fins bois)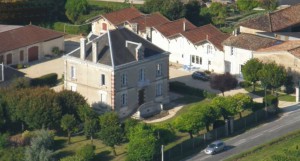 Back in 1879 the ancestors off Jean-Pierre Roux started growing wines in Mortiers, several kilometers south of Saint-Maigrin. They also owned an alambic in those days. In 1929 Marie and Pierre Roux bought a vineyard in one of the best fins bois areas around St. Maigrin. They possess 26 hectares. From 1976 on they started selling their own brand directly to private customers. Besides cognacs and pineau they also produce a 56° cognac specially for the ´brûlot charentais' (coffee flambé with cognac according to traditional recipe). They also sell brandy.
Before they used the brand name Castel-Sablons for their cognacs. Since some time now they´ve started using the name Dus des Sablons.
Range (fins bois, unless stated otherwise): VS, Crystal Dry, VSOP, XO Hors d'Âge Très Rare, Très vieux Cognac XO Hors d'Age (borderies) and an XO Grande Siècle (petite champagne).
(Not sure if they have any of the last two qualities left…)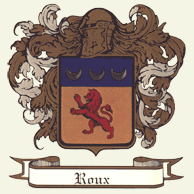 http://www.castel-sablons.com/
Address: Le Bourg, 17520 Saint-Maigrin. Telephone: 0546 700520. (Opening hours: all days from 9h till 12h and 14h till 18h30, preferably on appointment).