Camus, cognac merchant in Cognac

Established in 1863 by Jean-Baptiste Camus at Plessis. He and several other winegrowers  united to form a consortium: "La Participation Charentaise – La Grande Marque".

Camus bought his fellow partners out in 1890 and becomes sole owner of the company 

Before his dead in 1898 he added his own name to the brand: "Camus La Grande Marque".

Much later this name was changed to just "Camus". 
Camus used to be very big on the Russian market, but the Russian Revolution in 1917 brought Camus to the brink of the abyss. It lasted decades before they recovered. In their strategy three important ingrediënts played a key role: duty-free shops, the Asian market and the book-shaped porcelain flask wich originally had a bust of Napoléon on it. The Japanese fascination for collecting bottles of cognac helped enormously and in the years following ten more flasks with different colors followed.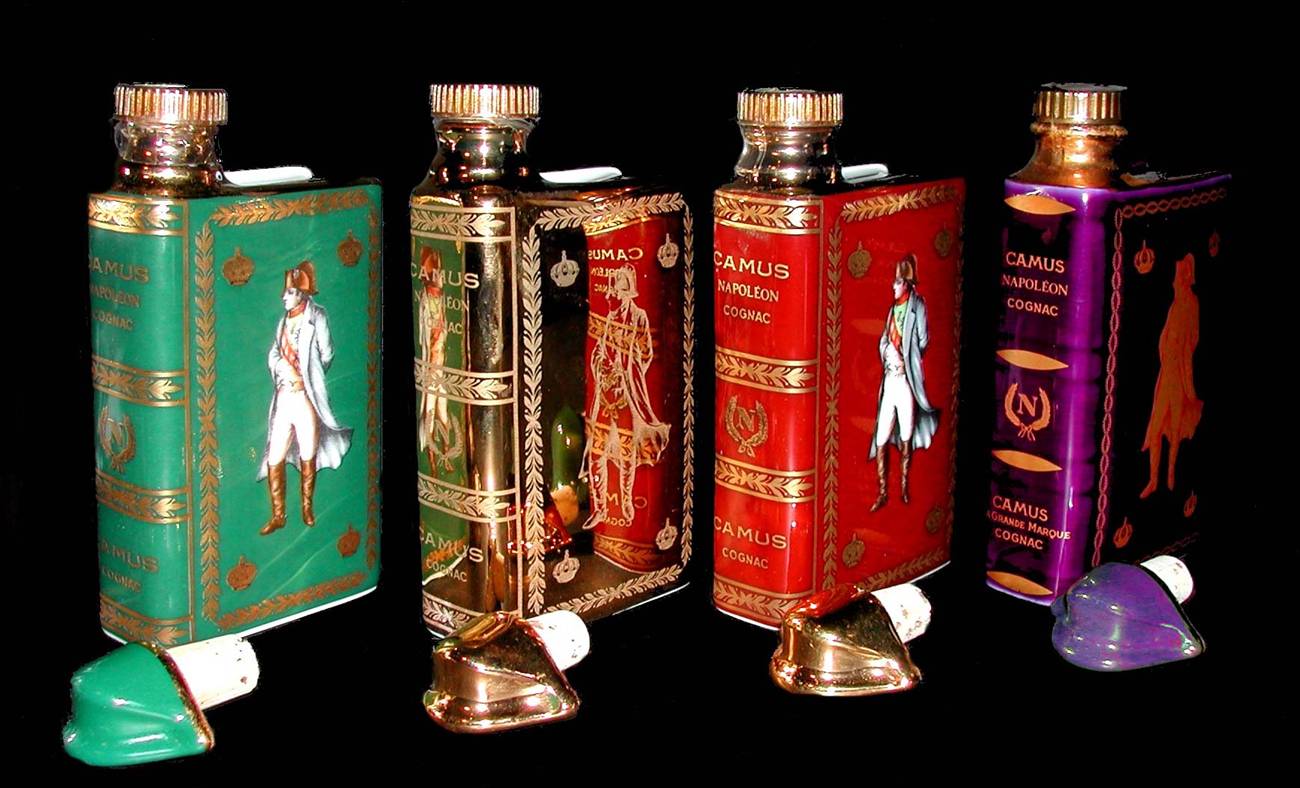 Cyril Camus is the current owner of the company.
Camus used to have vineyards in the grande champagne and borderies districts, but today only 190 hectares in borderies. They buy most of their wines and cognacs from other winegrowers.
In the last century they owned four domains: Chateau d'Uffaut in St-Brice (Grande Champagne), a domain in Bonneuil (Grande Champagne), Chateau du Plessis in Saint-Sulpice-de-Cognac (Borderies) and a domain in Vignolles (Borderies). Today only Domaine de la Gîte (according to Frédéric Dezauzier, master blender at Camus).
Of the four distilleries they had (La Nérolle, Longchamp, Lorignac and Saint-Laurent-de-Cognac, with all together 44 stills) only one is left: Distillerie du Buisson (also according to Frédéric Dezauzier).
They are the fifth biggest cognac producer. They have several other brands, two of wich are Chabanneau and Planat.
They primarily make blends in wich a minimum of 10% borderies is used. They prefer a light style. The eau-de-vie is put in young casks for one year and after that it goes in old casks. By siphoning the cognacs on a regular basis more oxygen is obtained, resulting in a dryer cognacs.
Range (blends): VS Elegance, VSOP Elegance, XO Elegance, Extra Elegance, Family Legacy.
Borderies: VSOP, XO
Also some 'rarissimes'.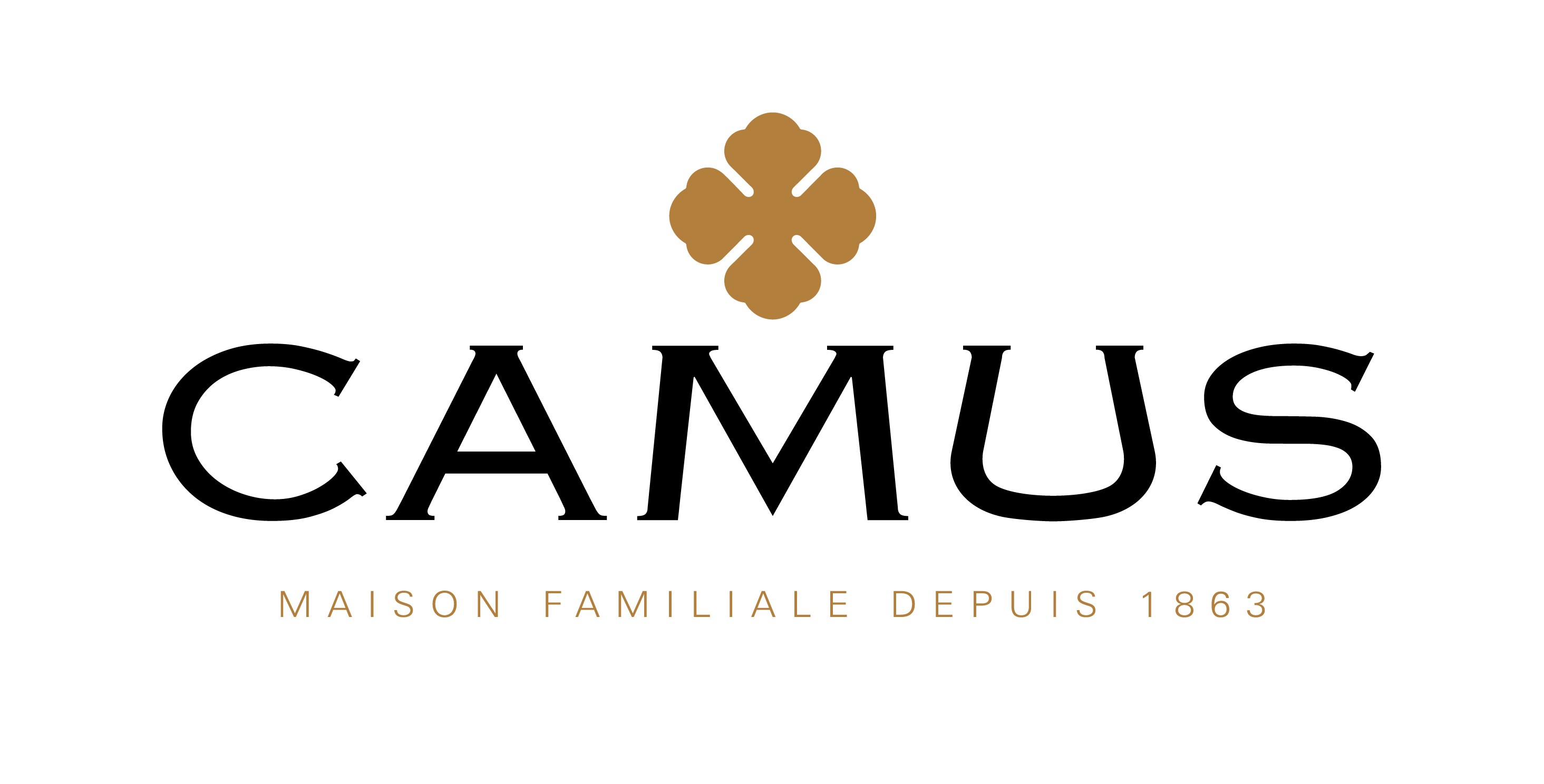 Other cognac brands possession of Camus or which have been used in the past by Camus:
Ascott
Bonaparte
Boncourt
Bouchard
Jean Canon
Cardinal
Carnaval
Chabanneau
Chabot
Chatelle
Delafargue
Dormont
Dunhill
providing cognacs for J. Dupont, a brand of Wenneker (Netherlands)
Dussaut
Fol Amour
Franceville
La Gamme Elite
Gérard
Grande Marque, la
Guillot
Ile de Ré
Louis Amiaud & Co.
Paulhiac
Pionneau
Planat
Château de Plessis
Roos
Segrestan
Smart
Staub (coöperation)
Superlative
Jules Tamon
Gérard Texier
Château d'Uffaut
Vignelac
http://www.camus.fr/en/
Address:

 21 rue Cagouillet BP19 – 16100 Cognac. Telephone:  0545 327296 (visitors are welcome, closed on sundays. Booking is recommended)