Bourgoin, bouilleur de
Cru

in Tarsac, fins bois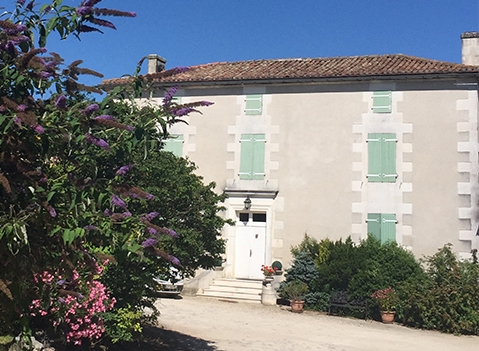 Frédéric Bourgoin was born in a family of wine-growers. He is now fourth generation. His grandfather Michel built the pot-still. In 2012 he took over the family business from his father Alain and started to make his own brand, although still low in numbers. They now own over 90 hectares of wine, mostly fins bois – a part of the fins bois is still called premier bois by the local population because of its great quality, as it was once called in yesteryears also –  but also some petite champagne.
Fréderic wants to make a 'transparant' cognac. No fuss or hassle, just straight cognacs. All his cognacs are made from one year, from one vineyard and even from one cask. So no 'marriage' (blends or assemblages). All details are written on the labels.
He uses micro-casks of 10 liter that have gotten a very strong heating (chauffe) to produce an almost carbonisation of the inner walls. This works as a filter for the most agressive alcohols.
Gamma (fins bois): XO Chauffe Forte 43% (35cl); 22 Years Old 43% (35cl); brut de fût millésimé 1994 55,3% (35cl). Also a 62% Finale Pale 2014, for mixing.

https://bourgoincognac.com/
Address: 14 rue du puits 16290 Tarsac (Saint Saturnin). Telephone: 06 81 59 71 72. Open for visiting, a thelephone call upfront is desirable.