Beau, bouilleur de
Cru

in Segonzac (grande champagne)

Established by Samuel Beau at the end of the 19th century. After his demise in 1914 his son Paul continued the company together with his wife Denise. He enlarged the vineyard and modernised the company. Until 1977 they sold their cognacs, which they first used to mature for several years, to the 'maisons de cognac', mostly to Rémy Martin, but from that year on the cognac companies only wanted to buy young eau-de-vie. This was a big problem for Beau, because he held large stocks of old cognacs. That is why they started to sell cognacs under their own private label. But they also continued to supply to the cognac firms.
After Paul Beau's death, the company was taken over by Michel and Guy Laurichesse. Michel is married to Collette, one of Paul's adopted daughters.
Update May 2020: Guy has since stopped and his son Olivier has taken over from him. Olivier has also started his own company: Laurichesse.
They own a 100 hectare vineyard in the grande champagne district. They used to own a vineyard in the borderies, but sold it in 1964.
Besides ugni blanc they have planted a few hectares with the Colombard variety.
They distil on the lees. They have three cellars at their disposal, a wet cellar underground where they first keep their youngest eau-de-vie, a dry cellar and also a semi-dry cellar.
They both use Limousin and Tronçais wood for the casks. The young eau-de-vie ripens first for six months in new casks.
Range of qualities (grande champagne): VS, VSOP, Vieille Réserve, Hors d'Age, La Lignée de Samuel. The Borderies Extra Vieille is not produced anymore.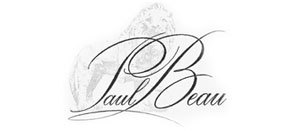 http://www.paul-beau.com/
Address: 18 rue Millardet, 16130 Ségonzac. Telephone: 0545 834018 (open from monday till friday from 15.00-18.00h, in high-season from monday till saturday from 14.00-18.30h.)