L'Augerie, brand owned by Arrivé, bouilleur de
Cru

in Champagnolles (bons bois)
[not to be confused with the Arrivé family in Virollet, also bons bois, who have the brands Chateau Bellevue and Domaine Elisabeth.]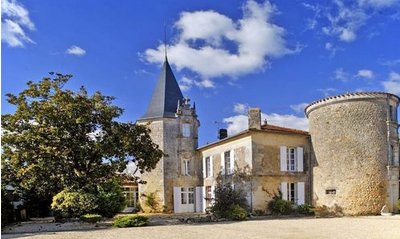 With Jonathan Arrivé the fifth generation of Arrivé's has been secured. His parents, Philippe and Claude-Marie, own 23 hectares of vineyard in the bons bois region.
Besides being cognac producers they also let out a gîte .
Range (bons bois): VS (used to be 3 Étoiles), VSOP (used to be called Vieux), XO, Hors Pair.