Unicoop, co-operative in Cognac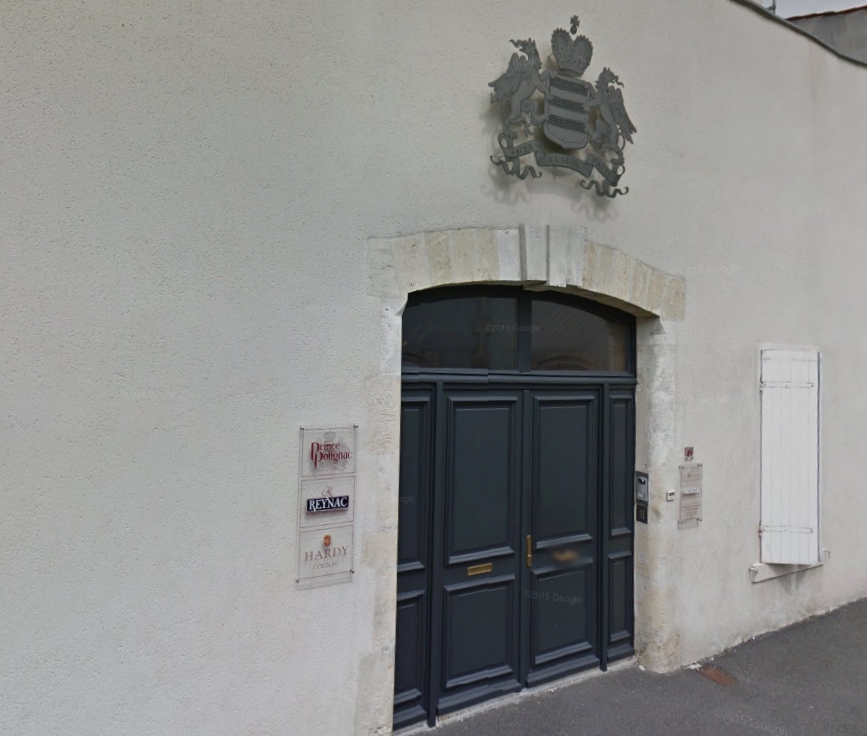 Unicoop stands for Union Cooperative des Vignerons Charentais.
1931    Established by Pierre-Lucien Lucquiaud, together with Clément Baudy, Maurice Baudy, André Ferrand, Abel Ferrand, Désiré Lalande, Aris Brisson, le docteur Porchaire, Emile Pillet, Ferrand Grataud, Jean Maurin, Pierre Gadras.
1960    H. Mounier joins Unicoop; they already are working together as of 1947. Mounier brings in the brand Prince Hubert de Polignac.
1997  Deal to produce Grey Goose wodka for Sydney Franck (USA)
1999  Almost bankrupt, but saved by the government together with Credit Agricole
2001  They buy Hardy, who after their bankruptcy was bought by Klesch Capital Partners (KCP) in 1999.
2003  They buy Calvet, a big merchant in Bordeaux
2004  Grey Goose is being sold by Sydney Franck to Bacardi
2006  Calvet is being sold to Grands Chais de France.
Their main brands are : Prince Hubert de Polignac, Mounier, Hardy.
They also sell eau-de-vie to other firms.

Managing director: Dominique Callandre
Unicoop has had over 4000 winegrowers under contract. Now a mere 200.
They own 125 pot stills.
Brands in their possession:
Paul Bocuse
Bonnefont
Canonnier
Casmeze
De Chabrac
Le Grand Chevalier
Cognac des Paysans Charentais (belonged to Mounier)
Comte de la Fayette (belonged to Mounier)
Coronation
Count de Beaufort
Furio
Gibeau, Château
Grand Chambellan
Grand Monarque
Hardy
La Jasserie (belonged to Mounier)
Kismi
Lafayette
Lancrey
Laurent ((belonged to Mounier)
Logis de Bonnefort (typo: Logis de Bonnefont?)
Mallet, Jean-Paul (belonged to Mounier)
Marquis de la Fayette
Marquis Pierre de Villemin (belonged to Mounier)
Jean Marquis
Martinaud, Albert
Maurin, Marcel
Le May
Mounier, Henri
Nansen
Odéon
cognac des Paysans Charentais
de Pourvil (belonged to Mounier)
Prince Hubert de Polignac (belonged to Mounier)
Rheans
Roland
Unicovi
Valois
Vigier Latour (belonged to Mounier)