Mounier, firm in Cognac (part of the Unicoop group)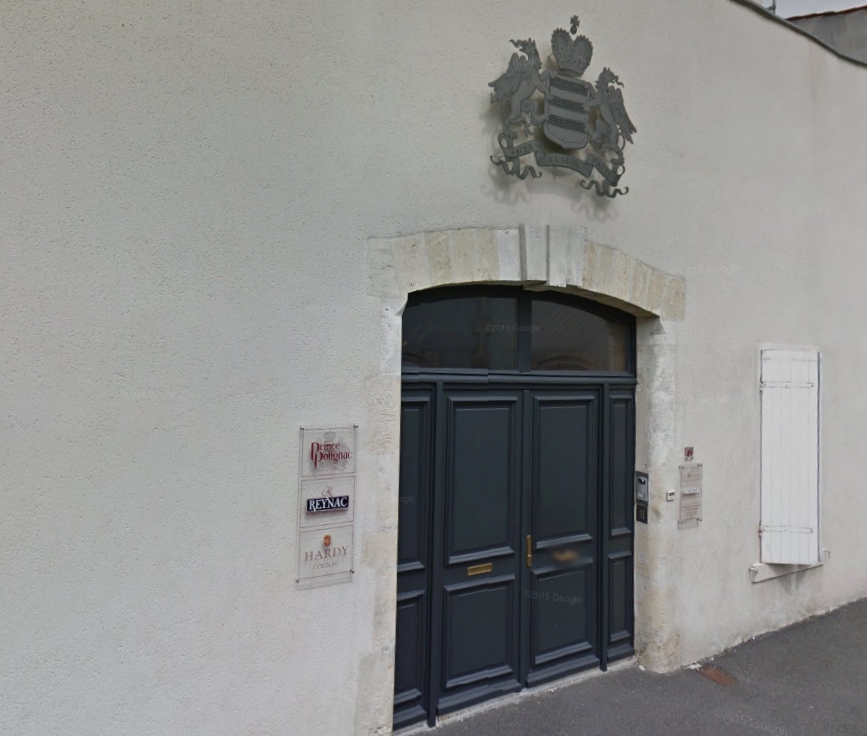 Henri Mounier was known for his strict criteria for quality and the company he founded in 1858 was a well respected one.
In 1960 Mounier joins Unicoop and as of that date Mounier and Prince Hubert de Polignac are the main brands of Unicoop. More information on Unicoop on the Unicoop page.
In 2002 Unicoop-H. Mounier acquires the cognac firm Hardy. Hardy still very much operates independantly.
1858 Henri Mounier establishes his company together with his father-in-law Jean salmon, who is the cellar master, and Eugène Bellet as his business partner.
1947 Creation of the brand 'Prince Hubert de Polignac' by Unicoop. They buy the name and coat of arms from the distinguished lineage of Prince Hubert de Polignac. Hubert de Polignac himself is also employed by Unicoop as a marketing consultant until his premature death in 1981.
1960  Mounier joins forces with Unicoop (in 1969 according to Faith, but this is incorrect) in Gensac-la-Pallue.
1969: the pineau brand Reynac is created.
1997 Mounier starts a collaboration with Sydney Frank. They create the vodka brand Grey Goose (in 2001 Barcardi Martini takes over this vodka brand).
2002 Hardy is taken over by Unicoop-Mounier (as the firm is now often called).
2006 Together with Franck they create the cognac brand Jacques Cardin for the American market.
From 2010 on there have been a number presidents: Francis Barat until 2010 and after him Alain Philippe, Philippe Prével, Christophe Juarez (since 2011) and now from 2015 Jean-Marc Girardeau.
Maître de chai: Mickaël Bouilly (who succeeded Christian Guérin).
Mounier produces blends: VS, VSOP, XO and Extra.
The Polignac brand is also produced by Mounier.
Hardy is still very much produced and run by the Hardy family.
Orther brands in possession of Unicoop-Mounier or which have been used in the past by them:
La Jasserie
Lancrey
Laurent
Le May
Marquis Pierre de Villemin
Nansen
Paul Bocuse
de Pourvil
Jacques Cardin
Prince Hubert de Polignac
Comte de la Fayette
Mallet, Jean-Paul
Reynac