Alain Lebecq, bouilleur de
Cru

in Bernac, Criteuil-la-Magdeleine (grande and petite champagne)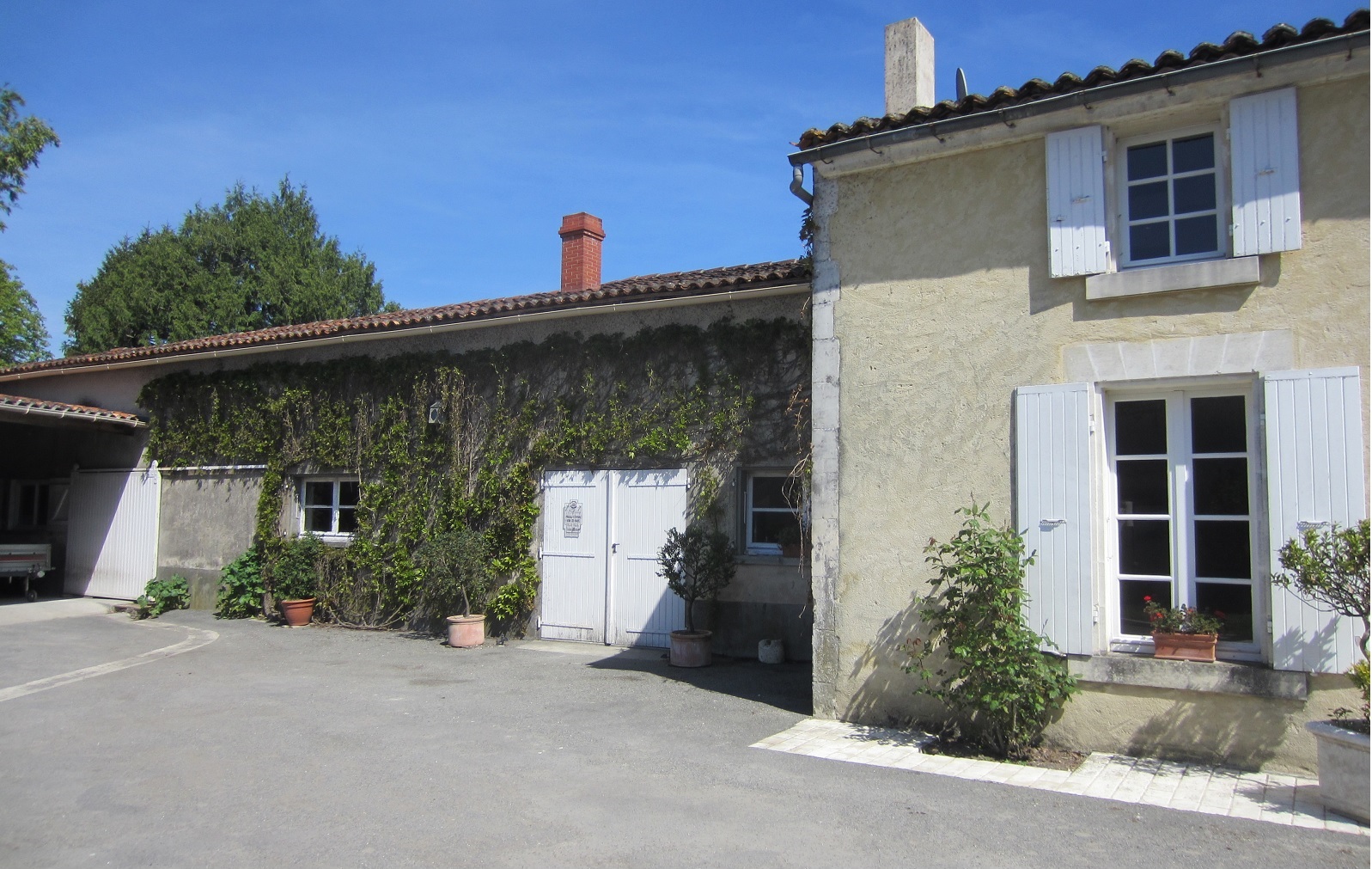 The Lebecq family – formerly Paquet and before that Delaunay – is growing wines for more then four centuries (Alain Lebecq is a great-grandchild of Gaston Briand) and possesses vineyards on both sides of the river Né, in the grande and the petite champagne areas, 50 hectares in total.
A daughter of Delaunay, Monique, married to Jacky Paquet. Their daughter Laurence married Alain Lebecq. They now have a son, Charles, who is also working in the company.
Alain Lebecq has some very old stocks that were distilled by Delaunay. Their Exigence for instance is awesome.
Today Alain sets aside part of his eau-de-vie for making vintage cognacs. But only when it has been a good year for the grapes. These stocks are of controlled by the BNIC.
Most of his vineyards are planted with ugni blanc, but there also is some folle blanche.
During the first twelve to eighteen months their eaux-de-vie is put in new casks and after that it is being transferred to fûts roux, casks that have a minimum of five years of age.
Gamma: VS (petite champagne), VSOP (petite champagne), XO de M. Delaunay (grande champagne), Exigence de M. Delaunay (grande champagne made from the years 1948, 1965 and 1968), La Référence 1928 (grande champagne).
http://www.vignobles-lebecq.com/
Address: Bernac, 16300 Criteuil-la-Magdeleine. Telephone: 0545 805627. (open all year for visiting on appointment).