Remi Landier, bouilleur de
cru

in Cors (fins bois)

The vineyards of Rémi Landier lie in one of the better parts of the fins bois district, just a little north of Foussignac, an area they used to call premiers bois. The Landier family is living there since 1880. It was Julien Girard, grandfather of Rémi Landier, who first started to grow vines.
Roger Landier built their first pot-still in 1946.
Two sons of Rémi Landier, Alain and Jean-Yves, started to produce and sell their own brand in 1973 and they called it Rémi Landier.
Nowadays Jean-Yves and his daughter Géraldine (fifth generation) are running the company.

They own 55 hectares, mostly planted with the ugni blanc and colombard varieties. They have some other varieties planted for making pineau.
Besides producing their own brand, they still supply eau-de-vie to some of the major firms.
They have two alambics installed now.

Gamma (all fins bois): Special Pale, VS, VSOP, Napoléon, XO Vieille Réserve, XO Tradition, Héritage, Très Vieux Fins Bois, Réserve de la Famille Lot 62, Héritage Coupe no. 2, Fins Bois Tres Vieux.
He also has a few rarities, amongst which are some grande champagne cognacs too!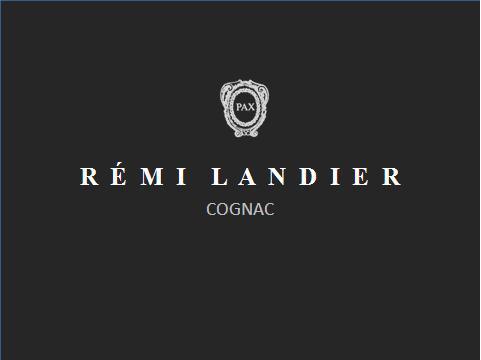 http://cognacremilandier.com/
Address: 133 Rue de Chateuaneuf, 16170 Rouillac. Telephone: 0545 617765. (Visiting is possible; no further information on opening hours available)