Dudognon, bouilleur de
Cru

in Lignières-Sonneville (grande champagne)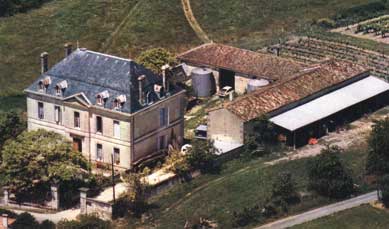 Already in 1776 this family started to grow wines in Lignières-Sonneville. The estate were they are now was bought in 1852.
Raymond Dudognon took over from his father 1946. He was the one who started to sell cognacs under his own name. He started out with 5 hectares of wine – but he also grew grains and sunflowers – but nowadays they have 35 hectares for grapes only. Besides ugni blanc they also have montils and folle blanche planted. The work on a strictly organic base.
Raymond died in 2002 and was succeeded by Claudine Dudognon, who is married with Gerald Buraud.
Gamma (all grande champagnes): VSOP, Napoléon, Vieille Réserve, Réserve des Ancêtres, Héritage, Medaille d'Or.
Dudognon became well known all over the world when in 2008 they marketed an exceptional expensive bottle of approximately two million dollar. This project was a collaboration with Tequila Ley .925 and the jeweler Jose Davalos. They called it the 'DNA of Cognac, the essence of the water of life …' also known as Henri IV Dudognon Héritage. It is a reference of their descent of King Henri IV. It still is the most expensive bottle of cognac in the world. The bottle is set with diamonds, platinum, gold, silver and other precious metals and gems and it of course holds their oldest cognac. The weight of this bottle is 8 kilograms. (more at Dudognon Extravaganza.)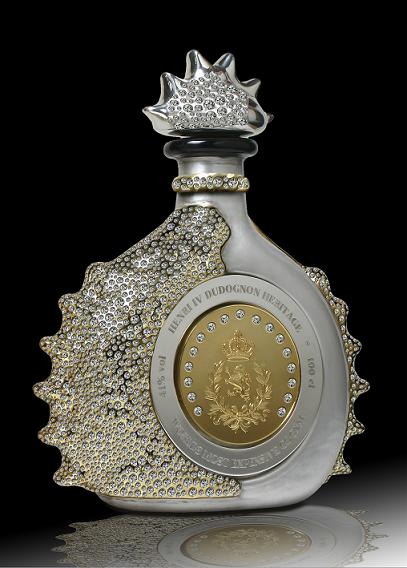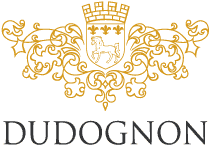 http://maisondudognon.fr/
Address: La Davore, 16130 Lignières-Sonneville. Telephone: 0545 805042. (visitors are welcome).